Whincup and Button to swap rides at Albert Park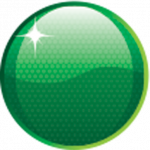 Jamie Whincup and Jenson Button will swap rides at Albert Park next Tuesday.
Back-to-back V8 Supercars Champion Whincup will drive an older-model Vodafone McLaren Mercedes Formula One car, while reigning F1 Champ Button will sample TeamVodafone's Holden Commodore V8 Supercar ride car. The ride swap is primarily a Vodafone publicity event.
According to Whincup, TeamVodafone is currently making the ride car "as good as it can be" so Button gets the most out of the experience.
Speedcafe.com.au understands that the Commodore is likely to run on a set of Dunlop's Sprint tyres, giving Button extra grip on what will be a 'green and dirty' circuit
The pair will compete in a four-lap trial around Albert Park this coming Tuesday at 11am.
A press conference will follow their four-lap time trial.
Whincup told Speedcafe.com.au that it's a once-in-a-lifetime opportunity.
"It's an unbelievable opportunity," he said.
"It's right up there in my top three things that I want to do before I die – flying an F18 fighter jet and going for a ride to space. It's a huge opportunity. I'm a little bit nervous, but I'll try and enjoy it as much as I can.
"There's no competition element to it whatsoever. Jenson's going to drive the V8, and I'm going to drive the F1 car. It should be simple and fun.
"We're working really hard to make sure our car is as good as it possibly can be. We're going to try and set the thing up to make sure Jenson gets the most out of it. We're giving him a seat fitting so he gets the best possible experience.
"The track will be green, but there's nothing we can do about that. I've been given the experience of a lifetime, and the last thing I want to do is crash the thing. At the same time, I want to get a good experience and go as hard as I can and scare myself."