Pucka up for the Nationals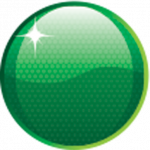 Easter is a time of resting and relaxing – unless you are a top line kart racer that is.
Every Easter Australia's best aspiring kart racers assemble for the National Sprint Kart Championships, which are this year being held at the Hume International Raceway in Puckapunyal, Victoria.
With 356 entries received across the ten categories being contested at the prestigious event, the race will be on to see who will be crowned the National Champion in their respective category.
"The National Championships certainly brings out the best drivers from all across the country to compete, especially when the event is held at such a great venue such as the Hume International Raceway," said National Event co-ordinator Pam Arnett.
"Karting is a sport you can be competitive in with a relatively small budget while still enjoying the thrill of Motorsport and is a legitimate 'stand alone' field of competitive motorsport.
"The sport offers you much more than just a chance to race a go-kart, it provides you with a lifestyle for you and your family along with the opportunity to make some great friendships.
"Generally you will find that each driver will have at least two, possibly up to four, family members, mechanics and supporters who will travel to the event with them, all of whom the local economy will benefit from. Highlighting this information is the fact that accommodation for the weekend in the region is at a premium with very few hotels not already booked out many months ago."
Of the ten categories being contested, the Clubman Light field is the largest with 56 competitors vying to be part of the line up of 40 for the championship final. Competing in this category are such high-quality drivers as defending champion David Sera, Ben Stewart, Jason Burns along with young guns Christopher Hays, Warren White Jnr and Adam Lindstrom.
The Hume International Raceway is one of the best karting venues in the country and last hosted the National Championships in 2004.
Qualifying will be held on Friday April 2 with heat races to be contested on Saturday April 3 followed by the Championship Finals on Sunday April 4.
2010 AUSTRALIAN NATIONAL SPRINT KART CHAMPIONSHIPS
Entry List
JUNIOR NATIONAL LIGHT
2 Lachlan O'Reilly
3 Angus Pulford
4 Cameron Hill
5 Dylan Higgins
6 Jake Klein
7 Joshua Smith
8 Jordan Boys
9 Jacob Parsons
10 Reece Bloomfield
11 Zachary Phillips
12 Phillip Munnerley
13 Justin Francis
14 Jake Coleman
15 Brock Plumb
16 Nicholas Rowe
17 Liam Bellamy
18 Justin Black
21 Christopher Anthony
22 Joshua Craig
24 Jordan Zammit
25 Thomas Randle
27 Hayden Schneider
28 Blaine Densley
31 James Golding
34 Chelsea Angelo
36 Kyle Colosimo
43 Zac Vassallo
45 Mitch Wilson
47 Troy Morrissey
48 Liam Morey
55 Damon Strongman
56 Dale Simpson
57 Matthew Smith
66 Dimitri Agathos
71 Jesse Elliott
74 Trent Grubel
78 Andrew Petrou
80 Jason Lecocq
82 Brodie Kostecki
92 James Foster
95 Joshua Heath
96 Joseph Mawson
97 Mitchell Griffin
98 Christopher Corbett
JUNIOR NATIONAL HEAVY
2 Lachlan O'Rielly
3 Aaron Giuntini
4 Sam Tanti
7 Brittany Hall
8 Joshua Seiffert
98 Christopher Corbett
11 Hayden Dodman
13 Mitchell Gee
14 Todd Hazelwood
15 Brock Plumb
16 Nicholas Rowe
18 Teagen Osborne
21 Lachlan Marshall
22 Jayden Wallis
23 Mason Thomas
24 Shayla Golding
25 James Taylor
26 Jack Pickett
27 Tony Anthony
28 Brett Dillon
33 Daniel Valentini
34 Jordan Nicolaou
41 Simon Hodge
42 Mason Barbera
44 Macauley Jones
45 Mitchell Blanch
46 Ben Wilson
50 Jaymee Frampton
55 Darren Barnes
61 Nicholas Ingham
62 Lachlan Jones
65 James Hughes
66 Anton De Pasquale
71 Matthew McLellan
72 Sam Taylor
77 Alistair Ingram
78 Jake Campana
81 Mitchell Wilmot
82 James Foster
86 Chris Farkas
87 Beau Hogan
88 Ethan O'Farrell
92 Callum Zizek
94 Shaun Tidyman
95 Joshua Heath
97 Michael Brennan
98 Dale Corbett
99 Thomas Allen
JUNIOR CLUBMAN
3 Lucas Ward
6 Lachlan Jones
7 Jesse Elliott
8 Liam Heaton
10 Aidan Wright
14 Todd Hazelwood
15 Brock Plumb
17 Sam Lumsden
18 Teagen Osborne
19 George Gutierrez
22 Jayden Wallis
28 Brett Dillon
32 Brad Weaire
33 Daniel Valentini
34 Jordan Nicolaou
41 Simon Hodge
44 Thomas Martin
45 Jake Coleman
64 Daniel Wiles
66 Anton De Pasquale
72 Sam Taylor
73 Andrew Hollis
75 Tobias Bellbowen
77 Jake Campana
80 Jason Lecocq
81 Mitchell Wilmot
85 Jake Klarich
86 Chris Farkas
92 Callum Zizek
93 Hayden Cooper
94 Thomas Randle
95 Cameron Hill
96 Joseph Mawson
99 Adrian Lazzaro
SENIOR NATIONAL LIGHT
1 Blake Sciberras
3 Logan Reiter
4 Shae Pluis
5 Darsey Kondopirakis
7 Craig Thornton
9 Ryan Reynolds
10 Callum Mitchell
11 Mitchell Hudson
12 Matthew Panella
13 Matthew Waters
14 Aaron Borg
16 Jarryd Ebzery
19 Ashley Quiddington
20 Shannon Holley
22 Leon Mramor
23 Lincoln Benns
24 Nicholas Ellen
25 Andrew Budge
44 Alex Henry
45 Dominic Lostitch
46 Dale Beaton
47 Tyler Cramer
49 Jack Cox
53 Travis Kodric
63 Aaron Johnstone
64 Wayne Bourke
72 Phillip Cubbin
88 Scott Pedley
92 Thomas Phillips
95 James May
96 Lydon Dodge
99 Andrew Rae
SENIOR NATIONAL HEAVY
1 Marshall Watson
4 Glenn Riddell
6 Bradley Anderson
13 Matthew Waters
14 Corey Lean
16 Jarryd Ebzery
19 Ashley Quiddington
22 Richard Muscat
25 Nathan Mitchell
36 Jeremy Atkins
37 Shaun Cleary
40 Peter O'Neill
41 Aaron Borg
44 Dominic Lostitch
66 Phillip Betteridge
63 Aaron Johnstone
68 Blake Sciberras
86 Adam Pisula
89 Aiden Shelton
92 Johnathan Males
95 James May
CLUBMAN LIGHT
1 David Sera
2 Warren White Jnr
3 Ben Stewart
4 Shae Pluis
5 Adam Marjoram
6 Nathan Tigani
7 Brett Robinson
8 Kristian Lindbom
9 Adam Lindstrom
10 Anthony Sammut
11 Matthew Panella
12 Hayden Renshaw
13 Matthew Waters
14 Tyler Greenbury
15 Jordan Sanderson
16 Dylan Jordan
17 Tyler McDonald
18 Mark Domaschenz
20 Cian Fothergill
21 Brenton Simonds
22 Jordan Ford
23 Lincoln Benns
24 Iain McDougall
25 Andrew Budge
26 Andrew Mecuri
28 Sean Butcher
29 Steeley Noda-Barnes
31 Jason Burns
32 Luigi Catanese
33 Timothy Dennis
34 Leigh Nicolaou
37 Josh Raneri
38 Shane Price
39 Jake Spencer
41 Daniel Holihan
44 Andrew Carey
46 Wayne Bourke
48 Jessica Golding
51 Stephen Jones
52 Robert Moore
53 Samantha Millar
58 Aaron Ivermee
61 Darren Anderson
62 Jarrod Egan
64 Adam Hughes
68 Blake Sciberras
82 Ryan Sanderson
89 David Sultana
91 Evan Livingston
92 Sarron Caddy
94 James Sera
95 Jack Wynack
96 Lydon Hodge
97 Christopher Hays
98 Justin Carter
99 Joel Smith
CLUBMAN HEAVY
1 Matthew Wall
3 Troy Hunt
4 Scott King
5 Mitchell Cuzens
6 Peter Galvin
7 Shayne Piper
8 Zeke Edwards
9 Jace Lindstrom
10 Jason Varley
11 Paul Rodgers
12 Simon Bingley
15 Troy Stone
16 Shay Mayes
17 Neville Honeychurch
20 Remo Luciani
21 Simon Gwilliam
22 Richard Muscat
23 Scott Simpson
26 Glenn O'Brien
27 Lloyd Bilick
28 Ashley Rintoul
31 Jason Burns
32 Brooke Pearson
33 Brad Fitch
34 Kayne Hughes
35 Jason Pringle
36 Scott Rogers
37 Dylan Collett
38 Shane Price
39 Ryan Fulcher
40 Luc Price
45 Jason Hryniuk
47 Zane Wyatt
53 Travis Kodric
54 Timm Weitzel
62 Jarrod Egan
63 Aaron Johnstone
64 Glenn Riddell
70 Brendan Nelson
74 Ben McKinlay
77 Daniel Baker
78 Spencer Walker
87 Michael Griffiths
90 Lee Mitchener
91 Travis Millar
93 Steven Wrigley
96 Matthew Goddard
CLUBMAN SUPER HEAVY
1 Ryan Fulcher
3 Josh Brooker
4 Ben McKinlay
5 Jason Stania
8 Dale McDonnell
9 Brett Cruickshanks
14 Justin Bayliff
16 Shay Mayes
19 Craig Denton
22 David Endres
23 Scott Simpson
29 Joshua Herne
32 Danny Errigo
33 Craig Miller
39 Peter Gooch
50 Lachie Frampton
51 Brendon Anderson
59 Craig Arnett
71 Darren Miller
73 Blake Mooney
76 Troy Schmidt
82 Adam Murray
88 Nathan Van Hulst
90 Nigel Stones
LEOPARD LIGHT
1 Tyler Greenbury
3 Ben Kilsby
4 Grant Smith
7 Damian Ward
10 Ben Edwards
13 Bart Price
14 Scott Kissock
15 Rhett Noonan
17 Reece Kawitzki
20 Cian Fothergill
25 John Reynolds
26 Adam Garnant
27 Lloyd Bilick
29 Josh Tynan
30 Jedd Stojakovic
31 Jono Taylor
41 Adam Mercer
48 Lee Chapman
49 Jordie Lindstrom
56 Dean Foster
64 Adam Hughes
71 Michael Phillips
74 Matt McRae
75 Kel Treseder
81 Fergus Symes
84 Daniel Edmonds
92 Sarron Caddy
94 James Sera
96 David Sera
98 Adam Willison
LEOPARD HEAVY
1 Kel Treseder
3 Matt Greenbury
5 Mitchell Cuzens
7 Ben Walter
13 Bart Price
14 Michael Aiello
15 Matthew Wall
16 Shay Mayes
33 Brad Fitch
35 Rick Pringle
43 Andrew Wiles
44 Elle Brydon
45 Jason Hryniuk
46 Micahel Griffiths
48 Lee Chapman
52 Graham Smith
70 Brendan Nelson
71 Mark Newman
73 Blake Mooney
77 Daniel Baker
87 Scott Taylor
88 Daniel Stein
90 Lee Mitchener