Power says win important for confidence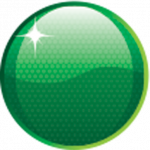 Australian IndyCar star Will Power says that his impressive start to the season is important because it has given him the confidence to put his season ending back injury from last season behind him.
Power, who last weekend won the opening race of the 2010 IZOD IndyCar Series season on the streets of Sao Paulo at his first race back from a back injury suffered in Sonoma, California last season, said that he has had no trouble from the healed injury.
It's been the perfect start to the year so far for Power, who will race full-time in the #12 Verizon entry for Team Penske this season after a part-time schedule with Roger Penske's operation last season. Power also topped the two-day pre-season test at Barber Motorsports Park in February.
"The first test of the year (at Barber) was important to me, just to be confident that I was as quick as I was (before the accident)," said Power.
"I didn't have a head injury or anything, but it always helps with confidence when you have a great result.
Stan Sport is the only way to watch every round of the INDYCAR SERIES. Click here for all the action streaming ad-free, live and on demand.
"When I got back in the car I really didn't give my back a second thought. It hasn't given me any pain.
"I'm just really happy to be given the opportunity by Verizon and Team Penske to run a full season.
"It's the best way you could possibly start."
Power was in a three-way tussle for the win in the dying stages of the race on a wet track on the streets of Sao Paulo with team-mate and countryman Ryan Briscoe, and American driver Ryan Hunter-Reay.
The leading trio became two when Briscoe ran wide and embedded his Team Penske car in the tyre barrier, leaving Power to round up Hunter-Reay and take the win.
"We were all really saving fuel at that point," said Power.
"I was really hanging behind Ryan, and Ryan, just watching. I wasn't going to attack until I knew that I could run full rich.
"I saw Ryan (Briscoe) make a mistake and at that point I wasn't even sure how many laps there were to go.
"I actually thought we had another pit stop because we had bad radio communication.
"They were saying 'six laps to go' under yellow and I said 'is that six laps to the pit stop?' and they said 'no, that's six laps until the end of the race'.
"So I thought 'alright … I've got to go!' and I went full rich and we went for it."
As Power celebrated victory, Briscoe was pleased for his team while obviously disappointed.
"It was a good day for Team Penske with Will's win," said Briscoe.
"I was battling for the win, but unfortunately, I locked up the brakes down in Turn 5 and went into the tyres. Then we had to come in and make a wing change.
"It was definitely an exciting day for me – I went from the front to the back to the front, something like two or three times. The Sao Paulo circuit was great. I think this was some of the best open-wheel races I've been a part of today."