McConville signed as Formula Ford DSA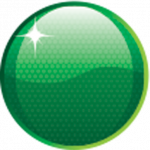 Cameron McConville will be the Driver Standards Advisor for the 2010 Genuine Ford Parts Australian Formula Ford Championship.
McConville, who has recently retired from full-time V8 Supercar Racing, will work with the championship at each of the eight rounds this season, advising stewards on driver conduct and penalties.
The former class champ (1992) will also work with drivers between races to guide and advise them.
"There are a lot of young guys coming through the ranks who are trying to make it either here or overseas and I'm excited about the chance to pass on some of the experiences I've had to them," McConville said.
"My main role will be the driver standards side of things, but I would like to be able to take on a driver coaching role as well. I'm looking forward to learning something new in this position and working with the Australia's future talent, so I can't wait to get started."
Chairman of the Board Rod Barrett is pleased to welcome McConville into a more active role in the championship.
"I'm really excited to welcome Cameron to the category and I think he will be a real asset to the championship this year," Barrett said.
"Cameron has been successful at the highest level in Australia and is someone the drivers will look up to and trust his advice."
McConville will begin his role at next weekend's first round of the title at the Formula One Qantas Australian Grand Prix at Albert Park.
The first round of the championship will see a solid 26 cars entered.