Holdsworth has an F1 touch this year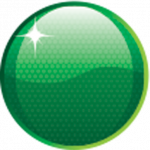 Lee Holdsworth has a pair of ex-Formula One hands working on his Holden Commodore VE this year.
Englishman Kevin Owen has filled the role as the number one mechanic on the #33 Fujitsu Racing Garry Rogers Motorsport Commodore VE, working alongside the team's new technical director Richard Hollway.
Owen has worked in a variety of international motor racing disciplines, including Formula One (with Jordan and Williams), plus World Touring Cars, British Touring Cars and World Sports Cars.
He started his duties with Holdsworth and the GRM team in the Middle East, flew back to the UK to sort his visa before coming to Australia to start his new working life.
Owen told Speedcafe.com.au that the V8 Supercars Series is nothing like what the rest of the world think of it.
"It's a very strong, competitive series. It's very popular and it's strong within itself," he said.
"I think the rest of the world seems a little indifferent about it, but until you work in it, you don't really know.
"There's a big following for it in the UK. It's televised quite a bit on satellite TV, and everyone knows about it as it has really strong racing, but they just think they are big dinosaurs of cars. That's their view on it.
"But after being here for a few races, I can tell you they are not …"
Owen says that he's found that finding the right set-up of the cars is one of the unique aspects of the formula.
"The set-up of them is so crucial to the car," he said.
"The driver's confidence is important, especially with Lee – he likes a car that is absolutely precise, especially on set-up. I think that we did our bit to give him that at Clipsal. The second race at Clipsal, it all went a bit wrong with tyre pressures because of the rain and the way the track temperature went down, but so far, I think we've made a good impression on the championship."
Holdsworth currently sits fifth in the title after finishing third in Saturday's race at the Clipsal 500. The team's second car of Michael Caruso is ninth. Owen said that strong results are possible thanks to the strong team at GRM.
"We've had a few top 10s which is a good start," he said.
"All the guys in the team are spot on. They're a good bunch, and they are mostly quite young. There isn't much depth in experience. Garry picks them up from the lesser formulas and brings them up, but it all seems to work really well."
Owen joins a growing list of high-profile UK-born team members in the V8 Supercars paddock. To name a few, Roland Dane (Triple Eight), Tim Edwards (Ford Performance Racing) and Adrian Burgess (Dick Johnson Racing) are all heavily entrenched in Australia's premier motor racing championship.
Which begs the question – when will we see a Pommie driver take on the Aussies hot shots?