Former racer sentenced to long jail term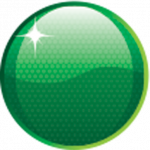 Former national Australian race driver Richard Buttrose has been sentenced to at least 12 years-and-a-half in jail after being caught with close to six kilograms of cocaine.
Buttrose was a regular on Australian race tracks in recent years, competing in the Paul Picket-run Daewoo Series, MGF Trophy Series, Lotus Trophy Series, plus the Australian Performance Car Championship and selected outings in the Bathurst 12 Hour.
Buttrose is the nephew of Ita Buttrose, an Australian journalist and media figurehead.
Buttrose, 36, pleaded guilty to two counts of supplying cocaine to an undercover police officer and another relating to the drugs found in his Darling Point unit, Sydney last year.
In the Downing Centre District Court today, Judge Robert Sorby sentenced Buttrose to at least 12-and-ahalf-years, with a maximum of 16 years.