Spoiler replaces rear wing from Martinsville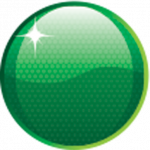 NASCAR has confirmed that Martinsville in two weeks time will be the race that the Sprint Cup Series moves from a rear wing to a spoiler blade, following a successful test of the new aero set-up at Talladega Superspeedway.
Twenty-four Sprint Cup teams participated in a test at Talladega over the past two days, where officials tested not only the efficiency of the new spoiler but also variations of the restrictor plate and gear ratio to be used at Talladega next month.
When the new 'Car of Tomorrow' version of the Sprint Cup car was introduced it featured a NASCAR-controlled rear wing – indeed, the wing itself is made by NASCAR and distributed to teams.
But when the new Nationwide Series cars were tested late last year with a spoiler blade rather than a rear wing, drivers quickly sounded their approval for the more traditional aero set-up and the spoiler was tested, and subsequently introduced, to NASCAR's top series, giving the cars a look more familiar to stock car racing.
"I think the car looks really cool and I think you're going to see some more great racing here at Talladega next month," said four-time Sprint Cup champ Jeff Gordon.
This week's race at Bristol Motor Speedway will be the last appearance of the rear wing, with NASCAR also announcing a test for next week at Charlotte Motor Speedway, allowing Sprint Cup Series teams to test the spoiler on a 1.5-mile race track.