Bristol best track on stats for Ambrose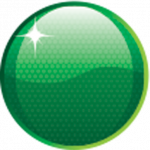 Since moving to NASCAR in 2006, Australian driver Marcos Ambrose has made tremendous leaps forward.
And while it is his two Nationwide Series wins at Watkins Glen and top five finishes at Sprint Cup level on the road courses at Sonoma and Watkins Glen that stand out to many observers, the man himself rates his third place finish at Bristol Motor Speedway last August as his best drive yet in NASCAR competition.
Amazingly, NASCAR's official Loop Data statistics reveal that Bristol, the high-banked half mile widely regarded as the toughest venue on the NASCAR tour and likened to racing jet fighters in a gymnasium, is actually Ambrose's strongest race track.
At Watkins Glen, Ambrose has a Driver Rating of 106.9. At Infineon, it's 99.6. In terms of the Loop Data statistics, The Glen ranks second, Infineon third – because at Bristol, Ambrose's Driver Rating average sits at a whopping 108.2, with finishes of third and 10th at 'Thunder Valley' last season.
"There's no secret, I don't do anything different than what I do at other places," says Ambrose when prompted to explain his Bristol form.
"We just have a good set-up there and it works out. I feel good about it. I feel like we can run top-10 again if we get our stuff together and who knows what's going to happen.
"Honestly, I have no idea how I took so quickly to Bristol and I don't know whether or not if I'm confident going back.
"It is a really tough track and you've got to do 500 laps around there somehow without having fender damage. I watched last year's race so I'm sort of mentally ready for it again. It went for a long time watching it on television — let alone driving it. If you get the mindset that it's going to be a tough day, but you love the track and you love the challenge, then you are going to be okay."
When Ambrose made his NASCAR debut in 2006 in the Truck series race at Martinsville, many experts felt that it was the short tracks that would be the highest hurdle for the Australian, having never raced on an oval in his life before hitting the NASCAR scene.
But in the six short track races last season (two each at Bristol, Martinsville and Richmond), Ambrose posted two top 10s, an average finish of 14.5, a Driver Rating of 80.8 (which was 14th best), an Average Running Position of 16.3 and 47 Fastest Laps Run.
His numbers would have been even stronger if not for a poor Martinsville Chase for the NASCAR Sprint Cup race. In that event, Ambrose finished 27th with a Driver Rating of 42.6.
Still, a 14th-ranked Driver Rating in short track events last season is impressive. He ranked ahead of Chase contenders Brian Vickers (15th), Carl Edwards (18th), Greg Biffle (21st) and Kasey Kahne (22nd).
Ambrose is looking forward to this weekend's Food City 500 at Bristol, embracing the tough challenge that Bristol presents.
"We've had two great races at Bristol and it's one of my favourite tracks on the circuit, but it's tough," said Ambrose.
"It's going to be a big grinding match out there. There's going to be trouble on the track somewhere, but you hope that you are not part of it. This track drives a lot better for drivers, but passing is tough. If you are at the front pack, you can be a little conservative. If you are in the middle closer to the back, you will take chances that you would not normally take. That's a recipe for disaster."
"This track comes at a good time on the schedule for us to help build our confidence. We hope to excel.
"We have Little Debbie on board for the first time this season and they are celebrating their 50th anniversary in their home state of Tennessee and we want to finish strong for them. We finished 14th at Las Vegas Motor Speedway and 11th at Atlanta Motor Speedway. We need to keep moving forward and get our first top-10 of the season."
The tight Bristol layout will be even narrower for drivers this weekend, with more than 160 feet of SAFER (Steel And Foam Energy Reduction) barriers have been added at the exits of turns 2 and 4.
"You can go down a lap there in a hurry if you qualify in the back," said Ambrose.
"With the SAFER barriers addition, we lost a little bit of track space down the straightaways and it may be a little harder to pass, but it shouldn't affect us too much. If there's a bit of concrete we can hit, we are going to find it. So, the more SAFER barriers they can get around the place, the better off we will be.
"I tend to look at the racing groove and forget about the fence and SAFER barriers.
"I don't look at the fence. It's like a bull rider saying, 'If you look at the ground you are going to be on it.' For me, if you look at the fence, you are going to be in it. Bristol's a tough track. You have to do 500 laps around there without getting fender damage and ruining your day."
Ambrose had two days ruined with mechanical woes at the start of the season, but he refuses to look back.
"After not finishing the first two races, I started to look at the points because I was worried," said Ambrose.
"Now, we're not concerned as much because we are safe. Now, what I'm looking for is for us to get from 28th in points to 18th to 10th. There's no point to look behind. If you look behind, you will not get to the front."
With the NASCAR Sprint Cup Series having an off weekend last week, Ambrose spent some quality time with his wife Sonja and two daughters Adelaide and Tabitha that just returned from Australia after being away two months.
"We made a veggie patch," said Ambrose.
"It's been great. The kids have been running around and we've had a wonderful time. It's so good to have my family home."