Anthony West secures Moto2 ride with MZ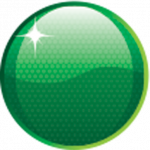 Former factory Kawasaki MotoGP rider Anthony West will contest the inaugural Moto2 world championship this year.
The Australian, 28, has been given clearance to compete with MZ in the replacement 250cc two-stroke class after the withdrawal of Kino Racing earlier this week.
MZ has been sitting on the reserve list for some time, hoping that an entry would pull out – and its patience has been rewarded – just three weeks prior to the first race in Qatar.
Kino Racing was forced to withdraw due to cash flow issues.
West, a former MotoGP and World Supersport entrant has taken part in Moto2 testing for the MZ squad. The team is headed by Martin Wimmer and former 250GP world championship contender Ralf Waldmann.