More cars eligible for Touring Car Masters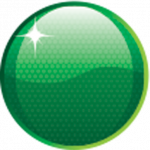 Later model cars will be accepted in the Touring Car Masters Series, encompassing cars built until the end of 1976.
The former rules only allowed cars that were manufactured up until 1973, and the new rules will allow for a number of exciting new cars to enter the series.
Jointly written by the Touring Car Masters and CAMS, the new preamble in the series' 2010 Technical Regulations outlines the revised model eligibility.
Touring Car Masters technical director Drew Marget said that the new rules will offer the class an strong future.
"This 'bracket creep' is another great step forward for the Touring Car Masters Series and we expect it will encourage further growth within the category," he said.
"This extension of model eligibility allows for a whole range of interesting new cars to enter the series such as the Toyota Celica, Toyota Corolla, Ford MkII Escort and Holden SLR 5000.
"We are grateful to CAMS for their collaboration and support in making these new changes to the TCM technical regulations."
In the first round of the Touring Car Masters Series at the Adelaide Parklands circuit last weekend, category debutant Andrew Miedecke took victory in his Chev Camaro ahead of Jim Richards (Falcon Sprint) and Gavin Bullas (Mustang). Brad Tilley (Falcon GTHO) and Steve Mason (Camaro) were fourth and fifth respectively.