V8s issue statement on Hamilton future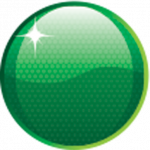 V8 Supercars Australia Executive Chairman Tony Cochrane has issued a media statement following the recent news reports that the ITM 400 Hamilton street race is in financial trouble and its future was in doubt.
In the following statement, Cochrane says that there is no threat to the future of the meeting and the category's long-term commitment to competing in New Zealand is as strong as ever.
"V8 Supercars Australia guarantees every New Zealander that the ITM 400 in Hamilton will be another fantastic success in 2010, and a long way into the future," he said.
"The recent reports that the personal affairs of event promoter Dean Calvert are in any way linked to the event are extremely disappointing.
"Let me assure every person in New Zealand that there is absolutely no question that this year's event will proceed and once again be a terrific weekend in Hamilton.
"V8 Supercars Australia has a long-term and unwavering commitment to this event and New Zealand, which I can absolutely guarantee. The Hamilton City Council is also resolute in its support of the event both now and well into the future.
"Our supporter base in New Zealand is huge and for more than a decade our Championship has enjoyed the overwhelming support of the public, providing some of the largest annual sporting events in the country. The ties between our sport and New Zealand could not be greater.
"We have hundreds of New Zealanders employed directly in the Championship or in some way working throughout the Championship, not to mention one of our longest competing teams Stone Brothers Racing and one of the true greats of V8 Supercar racing Greg Murphy.
"Young Shane van Gisbergen is the next future NZ star of our sport and has already shown his great talent in the first three events of the season. Jason and Steven Richards are also household names both in Australia and New Zealand.
"Flights, air freight and hotels are already booked for more than 550 people to work at the event, including mine. The ITM400 is one of the most cherished events on our calendar and one of my personal favourites.
"I very much look forward to this April and building on the huge success of the first two years of the Hamilton event."