Chris Styring: New job, new direction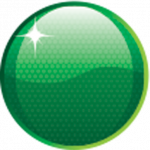 Chris Styring is Ford Australia's new motorsport manager – starting with the blue oval just before the start of this year's V8 Supercars Championship Series.
It's an interesting time for him to start with Ford. In a two-horse race, he only has a third of the field racing his product – and the champion Ford team of the past two years (TeamVodafone) is now competing in Holdens.
So, how has he adapted his new role? What is his plans? And what does he think of more manufacturers joining the Ford and Holden Show? Speedcafe.com.au's Grant Rowley spoke to him at last weekend's Clipsal 500 …
SPEEDCAFE: There is a sign in the merchandise area that underlines the fact that there are 10 Fords in the V8 field compared to 19 Holdens …
CHRIS STYRING: The sign says 'Try telling these blokes they're outnumbered' and I think we proved that at the Clipsal 500.
I think that we're in really good shape. Five of the top 10 drivers were Fords, Mark (Winterbottom) continues to do a fantastic job and we're pretty happy with how things have panned out. James (Courtney) had a great day on Sunday, finishing second. It was a great result.
Shane van Gisbergen again, absolutely impressive driving, but the standout guy for us, the surprise package at Clipsal was Paul Dumbrell who did a great job in both races.
You even need to look at the likes of Jonathon Webb. I sat there with his father watching the race and he finished 15th, and he's quite happy with how he's developing. So there's great depth there.
We're fairly optimistic about how we're tracking and how we're progressing. You don't want to get too far ahead of yourself as the competition is very stiff. As you say, there are also a greater number of Holdens on the circuit each weekend, but I think what we're moving forward each weekend, the results are very positive.
SPEEDCAFE: Sunday's race at Clipsal didn't deliver you a win, but all of your major Ford teams were represented at the front. At this stage in the championship, what does that mean to you?
CS: That just shows the consistency of Ford this season all ready very early. What we're hoping to do is have at least five in the top 10 in each race. I think that's a reasonable target to have, and not have a weekend were we go without a podium.
We just want to progress week to week. We only have 33 percent of the field, and we've got 50 percent of the top 10.
Essentially, we want to outperform the ratio of cars to what we have on the grid. That's our target.
SPEEDCAFE: You've been in the job now for six weeks. What are your impressions?
CS: Four weeks in the office, and two weeks in the Middle East. It's been great – a great bunch of people to work with. The drivers are fantastic, the teams are good, the mechanics and engineers have been very welcoming, and it's nice to be a part of this while we're doing very well.
You come to the race and there's a great optimism that we're going to do well. The expectation is set very high, but certainly I've felt nothing but welcome from all of the Ford teams and all their staff.
SPEEDCAFE: Personally, are your goals more off-track orientated for the next 12 months, rather than on-track?
CS: I'd say so. I have to assess where we're at now for the strategy moving forward. (Ford Australia President) Marin Burela has been here for a couple of races, so we're very committed to being involved, and now its my job to audit and analysis where Ford factory teams are, where our other Ford drivers are who aren't directly supported by the factory. Then I've got top come up with a strategy towards the end of the year for 2011, 2012 and 2013.
You're right, there is a fair degree of concentration on my part in terms of the business side of things as opposed to pure racing and sport.
SPEEDCAFE: What do you think of the situation you've been thrown into? The teams Ford support, the structure?
CS: I think we're proving that we've got very, very good teams, and very, very good personnel and very good drivers. The clay that we've got to work with has got enormous potential. I understand that from the past, Ford hadn't had a great presence or visibility, and we're moving to fix that now, immediately.
But what I've got to work with and what Ford Motor Company has to work with is outstanding, hence the optimism. No arrogance, just tempered optimism.
SPEEDCAFE: A lot of talk about Car of the Future in the past week and the possibility of other manufacturers joining the series …
CS: The Car of the Future is very exciting. I sat down with Mark Skaife on Thursday night in Adelaide. We probably spent an hour and a half together, and he was kind enough to explain how it works and what the plans are for the future.
We're not concerned with it. We welcome new competition. We're very well established in the sport, as are Holden. Automotive manufacturers are hurting and I would be surprised if there was a new manufacturer here within the next two years.
I would be surprised if one came in this quickly. I'm not sure. I haven't spoken to Tony (Cochrane) about how quickly he sees them coming in, but given the economic climate and the industry, and the size of the Australian automotive market, I'd be say we won't see one come until 2013/14. Who knows? Maybe they're working behind the scenes to get it up by 2012 – and all good and well. We're not concerned. We're comfortable with the teams we support.
The only thing that I would say is what we wouldn't want a driver bidding war to take place. We wouldn't want a situation where you've got a Premier League football scenario where teams are being disadvantaged or put off by other manufacturers being able to indirectly bid for and pay over driver's salaries.
The current regulations say they can't do that, but I hope that doesn't happen. Not just drivers, technical staff and all of that. It happened in Formula One when BAR started. Certain teams poached some of the senior technical staff who at times are as valuable as race drivers. We wouldn't like to see that happen either. There needs to be integrity of the car maintained, and also the integrity of respecting each team's staff, drivers and key personnel.
SPEEDCAFE: Besides putting staff on long-term contacts, how does the category go about enforcing that?
CS: I think that it's something that V8 Supercars might have to build into the rules and regulations, as much as they do with what manufacturers come in, like how they can't directly support a driver.
I haven't had a chance to speak to Tony directly about how they're going to have other manufacturers on the grid, or for that matter how potential poaching issues may arise, but I certainly raised it with Mark, and he was not surprised that I raised it.