Early March the only date for Clipsal 500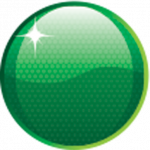 Clipsal 500 officials have underlined their position on its race date and position on future V8 Supercars calendars.
The South Australian Motorsport Board has said that it is not concerned what round in the calendar it is held – as long as it's in early-March.
In the Adelaide street race's 12 year history, only twice has the event not been the first round – which includes this year after the Middle Eastern start to the championship.
There were pre-race fears that the Clipsal 500's third-round status might have an affect on ticket sales, but a claimed 277,800 rolled through the gates last weekend – the second-highest attendance in the event's history (the 2008 event holds the record at 291,400).
Mike Drewer, publicity and media manager for the South Australian Motorsport Board, told Speedcafe.com.au that the off-shore season start did not impact on ticket sales.
"It didn't have any great impact on the Clipsal 500," he said.
"We don't care if it's the first second or third round, as long as it's in early March.
"We've run as early as late February, and we've run in mid-March, but early March fits in with the event calendar in South Australia.
"The debate about whether the season should start in Australia or overseas is something for V8 Supercars, and our attendance figures certainly didn't suffer as a result of an off shore start to the season. We're not overly fussed about that, providing we keep the March date."
The early March date suits the Clipsal 500 event as it avoids other events in the state, the weather conditions are more appropriate (hotter in February), and it doesn't clash with the start of the AFL season.