Ant Pedersen's solid V8 Supercars debut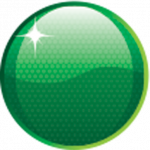 Ant Pedersen made a solid debut in the Fujitsu V8 Supercars Series, and hopes to be back for the remainder of the season.
The New Zealand V8 rookie finished third overall for the weekend, taking sixth and fourth in the two races.
Pedersen drove for MW Motorsport, steering the ex-Jonathon Webb series winning Falcon from last year. His drive with the team was a one-off deal, but is committed to contesting the entire series.
Team owner Matthew White told Speedcafe.com.au that he hopes Pedersen will be back for more with his team in the coming rounds, but says that his form and presence was well above his 23 years of age.
"We've run a lot of people over the years and he was one person who I knew was going to be very good – right from the first test," White said.
"He's definitely got some talent. To finish on the podium on his debut, and he had some good race against people, it was a great result.
"I have no doubt that a lot of people are calling him now to get him to drive for them. Ant was keen to dip a toe in the water at Clipsal, but now they have to find some funds to complete the rest of the season. I'd like to see him continue with us.
"He's a lovely kid as well. A real breath of fresh air in our team and it was a pleasure to work with him."
Before the start of the season, Pedersen tested for both MW Motorsport and Greg Murphy Racing – the team that dominated the weekend with Steve Owen. Only time will tell where Pedersen ends up driving, but he was pleased with his own performance.
"It was a good way to start the Championship," Pedersen said.
"I'm new to the car and the track so we're really happy to finish, and finish with a straight car. We didn't touch a wall all weekend.
"It's all new to me so I've just got to keep learning and building as a driver.
"We tested last week with the boys at Winton and the test went really well and the pace was good so we thought I'd come here with an open mind, not expect too much and learn and really listen what the boys have to say.
"We slowly improved but I certainly wasn't as quick as the front two."
The next round of the Fujitsu V8 Series will be held at Queensland Raceway on April 30-May 2