Alonso: Hard to forget fantastic Ferrari debut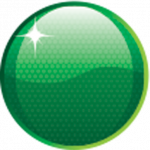 New Ferrari driver Fernando Alonso says that it will be hard for him to forget his debut race for the famous Italian team.
The double world champion got his new career in red off to the perfect start, winning last weekend's Bahrain Grand Prix ahead of his team-mate Felipe Massa.
The Spaniard started the race from third place and went round the outside of Massa in Turn One, but could not match Red Bull's Sebastian Vettel's lightning early pace on the super-soft Bridgestones.
Once they had both switched to the harder compound, however, Alonso went faster. Vettel's car then suffered engine trouble, allowing Alonso to emerge as an easy winner.
Alonso was clearly happy to have started his new life at Ferrari in the best way
possible.
"It means a lot. Obviously any victory means a lot," he said after the Bahrain race.
"We have been preparing ourselves physically, mentally for a lot of months, testing a lot in the winter. You arrive first grand prix on a Thursday, a lot of stress, media attention etc. and then come to Sunday and it is time to deliver, so winning means a lot and especially with Ferrari the first victory. It will be very special and difficult to forget.
"I think it is even more special with Ferrari with all the history behind the team and all the expectations a driver has when he drives for Ferrari. There is no better way to start the relationship. I am in the best team in the world."
Driving for Ferrari is a special feeling for Alonso, but leading the championship at this early stage doesn't mean much. He said that the real title contenders won't be seen until mid-season.
"The first three or four races of the championship are not, in my opinion crucial for anything," he said.
"You just need to take some solid points for the team, to get used to the new regulations, to understand a little bit better the tyres, the races itself, so at the end it depends on how competitive your car is to you get more or less points.
"We have been a little bit better than the others in the first race, so we managed to finish first and second. But I think the key to being World Champion will be the development during the season. We have a very good base but we need to keep working. This is only the start."
The next round of the Formula One World Championships heads to Melbourne for the Qantas Australian Grand Prix on March 25-28.