Toyota Racing Series looks at OZ winter series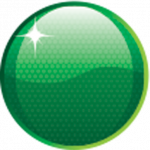 New Zealand's Toyota Racing Series could join the Formula 3 Australian Drivers' Championship this year.
The TRS category, run in NZ for the past four seasons, has traditionally competed in a summer series, but series organisers are looking at the potential of holding a winter series in Australia – in conjunction with the Australian F3 title.
At the first round of the F3 title at Wakefield Park recently, only six F3 cars entered – well below the category's target. The NZ TRS will hold its final round this weekend at Taupo with 10 cars entered.
If the two classes can come to an agreement, both categories would compete in the same race, with the TRS cars starting behind the faster F3 machines. It is estimated that the TRS cars would be about five seconds a lap slower than an F3 car on an average-sized circuit.
Speedcafe.com.au understands that if the TRS cars come to Australia, it would be mid-this year, and possibly as early as the third round of the F3 series at Phillip Island (May 1-2).
While the Australian F3 administrators would not go on the record at this stage, they did admit that negotiations are taking place.
TRS boss Barrie Thomlinson told Speedcafe that the chances of a winter series, combined with Australian F3, is in their hands.
"We've had communication with the guys over there," Thomlinson said.
"At this stage, the ball is in their court to making it happen, but I can't really say much more than that at the moment.
"We've always believed that Australia and New Zealand should get together, and if there's some way we can get together, that would be a huge positive for Australasian motorsport."
The final round of the Toyota Racing Series will be held next weekend at Taupo. Mitch Evans and Earl Bamber will fight out the title, with 34 points separating the Kiwi pair, with 225 points on offer.
Coincidently, Evans dominated the opening round of the Australian F3 title, winning all three races.