Power caps comeback with Brazil win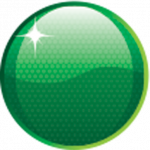 Australia's Will Power has guided his Verizon Team Penske machine to victory in the opening race of the 2010 IZOD IndyCar Series on the streets of Sao Paulo, Brazil today.
The win came on Power's race return after injuring his back in a horrifying smash in Sonoma, California in August last season and also confirmed his status as arguably the IndyCar Series' premier street fighter.
In his second win for team boss Roger Penske – his first came in Edmonton, Canada last season – Power avoided the carnage to begin the 2010 season in the best possible fashion. It was Penske's 36th Indy Racing League-sanctioned win.
The first event for the brand new Sao Paulo street circuit, Power admitted that the race was a chaotic one, even from his vantage point.
"It was probably the most mixed up race that I have ever been in, but it created an opportunity for me to come back through the field and end up winning the race," said Power.
The race was red-flagged for 36 minutes after a thunderstorm swept over the Anhembi section of the city, and it became a timed race. It was also the first time that an IZOD IndyCar Series event held qualifying and race on the same day.
Dario Franchitti won pole earlier in the day for Target Chip Ganassi Racing, but in a chaotic first corner clash, Takuma Sato (KV Racing Technology), Helio Castroneves (Team Penske), Mario Moraes (KV Racing Technology), Marco Andretti (Andretti Autosports) and Franchitti's team-mate Scott Dixon were all involved in a spectacular shunt.
The mid-race downpour came just as Power and countryman Ryan Briscoe fought for the lead, along with Andretti Autosports driver Ryan Hunter-Reay.
Unfortunately for Briscoe, he would crash out of contention on the wet circuit, leaving Power to contend with Hunter-Reay and ultimately take the win. Briscoe recovered to finish 14th.
Power said that the overnight grinding of the front straight helped the drivers during today's race.
"The improvements that they did to the track last night, were like night and day," said Power.
"There was not a problem at all going down the front straight. I think it is just a really good day for racing. If you were fast you could pass, because there is such a good track layout here. I'm pretty sure it was an exciting race for the fans."
2010 IZOD IndyCar Series Points Standings – After Race 1: Power 50, Hunter-Reay 40, Meira 35, Matos 32, Wheldon 30, Franchitti 29, Dixon 28, Conway 24, Castroneves 22, Kanaan 20.
RESULTS: Sao Paulo Indy 300 (61 laps)
| | | | |
| --- | --- | --- | --- |
| Pos | Driver | Team | Laps |
| 1. | Will Power | Team Penske | 61 |
| 2. | Ryan Hunter-Reay | Andretti Autosports | 61 |
| 3. | Vitor Meira | AJ Foyt Enterprises | 61 |
| 4. | Raphael Matos | de Ferren Luzco Dragon Racing | 61 |
| 5. | Dan Wheldon | Panther Racing | 61 |
| 6. | Scott Dixon | Target Chip Ganassi Racing | 61 |
| 7. | Dario Franchitti | Target Chip Ganassi Racing | 61 |
| 8. | Mike Conway | Dreyer & Reinbold Racing | 61 |
| 9. | Helio Castroneves | Team Penske | 61 |
| 10. | Tony Kanaan | Andretti Autosports | 61 |
| 11. | Justin Wilson | Dreyer & Reinbold Racing | 61 |
| 12. | EJ Viso | KV Racing Technology | 61 |
| 13. | Ana Beatriz | Dreyer & Reinbold Racing | 61 |
| 14. | Ryan Briscoe | Team Penske | 61 |
| 15. | Danica Patrick | Andretti Autosports | 60 |
| 16. | Simona De Silvestro | HVM Racing | 58 |
| 17. | Mario Romancini | Conquest Racing | 46 – Contact |
| 18. | Alex Lloyd | Dale Coyne Racing | 30 – Contact |
| 19. | Alex Tagliani | FAZZT Race Team | 28 – Contact |
| 20. | Hideki Mutoh | Newman/Haas/Lanigan Racing | 27 – Contact |
| 21. | Milka Duno | Dale Coyne Racing | 20 – Contact |
| 22. | Takuma Sato | KV Racing Technology | 0 – Contact |
| 23. | Marco Andretti | Andretti Autosports | 0 – Contact |
| 24. | Mario Moraes | KV Racing Technology | 0 – Contact |