FIA GT3 cars set for Bathurst 12 Hour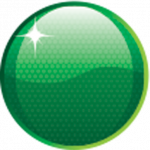 The strong growth of this year's Australian GT Series could be rewarded in 2011 with its own marque event – the Bathurst 12 Hour.
FIA GT3 sports cars are shaping up as the lead category for next year's Armor All Bathurst 12 Hour, with negotiations taking place between event organisers and Australian GT officials.
For the past four years, the Bathurst 12 Hour has been run for production-based cars with race entries edging towards the 40-car mark.
With 29 FIA GT3-spec cars currently in Australia, plus possible interest from European and Asian teams, the race could see a full grid of 72 cars at Bathurst.
Race Promoter James O'Brien told Speedcafe.com.au that he's hopeful that discussions will lead to securing the sports cars for the 'once around the clock' race in February.
"We've had discussions with the category managers of Australian GT and I'm very interested in exploring the chances of them being there," O'Brien said.
"Those sort of vehicles do a lot of endurace racing around the world and we're keen to have an international motor racing flavour in the future.
"There's no deadline at this stage, but I want as much lead time as possible for next year. Certainly I'd like to come out with a vehicle eligibility list by the end of April."
Australian GT category manager Terry Little said that his core competitor base is very keen to have its own genuine local endurance event.
"We've obviously got a group of our competitors who are pretty keen on this sort of racing. It's certainly of interest," he said.
"The 12 Hour has become a pretty good event, so there's definitely interest there. Our cars are set-up for endurance racing. They are basically built for European endurance racing, and that's where most of the race cars come from."
"We're probably the only country in the world that doesn't use the endurance race format. We're hoping to discuss it more and take it further."
If the event does go ahead, Little says that it would more than likely be run as a stand-alone event – not a round of the championship.
Next year's Bathurst 12 Hour will be the fifth running of the rejuvenated event.