Whincup livid over loose diffuser penalty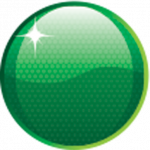 Jamie Whincup is "shattered" over his black flag penalty for loose diffuser in today's second leg of the Clipsal 500.
The championship leader's diffuser was knocked off, possibly from a rear-end bump from James Courtney. The diffuser flailed for a few laps before the stewards deemed the bodywork dangerous, forcing him into pit lane, even though the diffuser detached itself on the lap that he came in.
"I'm shattered," the TeamVodafone driver told Speedcafe.com.au.
"I got no reward for something that was completely out of our control.
THE FINAL RACE OF THE 2023 REPCO SUPERCARS CHAMPIONSHIP ON ONE OF THE WORLD'S BEST STREET CIRCUITS. GO ALL IN AT THE VAILO ADELAIDE 500, CLICK HERE TO BUY TICKETS
"If you relate this back to normal day life, it's like working on a shop, working your arse off all day, and then someone knocks the til off at the end of the day.
"We did nothing wrong. We raced hard and fair and this happens.
"At the end of the day, that's sport. If it was predictable and the quickest car won, we wouldn't have as many people come through the gates."
Whincup tried to remain philosophical about the penalty.
"You have your bad days, and I remember the bad days, because that makes the good days even better," he said.
"I'm not going to go into the penalty. I don't even know what was going on at the back of the car, You guys all saw it on TV – I've got no idea.
"We're still leading the championship, it's a long year, but we come here to put in our best performance in front of the packed Clipsal 500 crowd and we didn't give the TeamVodafone fans what they deserved this weekend."
Chief steward Steve Chopping told Speedcafe.com.au that despite the diffuser detaching itself, officials still needed to check if the car was safe.
"The mechanical black flag was issued on the grounds that we needed to check if the car was safe to continue," he said.
"The fact that the most obvious fault of the car had removed itself doesn't necessarily mean that it was safe to continue. Nobody knew that the car was safe to continue. Roland (Dane) couldn't have known, the driver couldn't have known.
"It's a responsibility to the sport – we can't take the risk that would expose spectators, marshals, competitors to any danger."