Thompson's entry withdrawn from Clipsal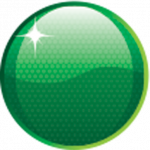 Only 28 cars will enter today's Leg 2 of the Clipsal 500 after Bundaberg Red Racing withdrew the entry of Andrew Thompson last night.
In qualifying yesterday, Thompson hit the inside of the turn eight wall which spat him across the track, into the outside concrete barrier.
The Walkinshaw Racing team decided late yesterday to stop the repair of the car when it was found that the roll cage bars have moved sufficiently for the team to put the car on the jig.
The chassis is now on its way back to Melbourne where it will be fixed for the Australian Grand Prix.
WR CEO Craig Wilson told Speedcafe.com.au that the incident was unfortunate.
"No one wants that to happen to them, and as we know, it's so hard here – there's very little room for error," Wilson said.
"Andrew went in there a bit too deep and clipped the inside barrier and spat him into the wall. We came to the decision last night that the damage to the chassis was not worth taking the risk.
"Safety is the priority, so we'll get it back to Melbourne straight away, get it on the chassis jig and repair it so we can go to the Grand Prix, regroup and move on.
Wilson said that Thompson has been kicking himself for the incident.
"He's very hard on himself at the moment," he said.
"It was a driver error, but the good thing is that he's acknowledged that, and he was involved with the guys fixing the car yesterday, so I think he'll be fine. It will be a good thing for him to prepare himself properly, and not go out there today with an incident like that running around in his head."
Thompson's team-mate Fabian Coulthard finished yesterday's race in seventh place.
Qualifying for Leg 2 of the Clipsal 500 starts at 11.00am Adelaide time.