Tander continues great Clipsal run with pole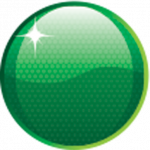 Garth Tander has taken pole for Race 6 of the V8 Supercars Championship Series at the Clipsal 500 this morning.
After winning yesterday's race, the Toll Holden Racing Team driver set a time of 1:20.9569s to continue his great weekend run around the Adelaide street circuit.
Jamie Whincup (TeamVodafone) will line-up in second ahead of Mark Winterbottom (Orrcon Steel FPR). Winterbottom had his fastest time taken away from him due to a kerb hopping infringement at turn two.
Jim Beam Racing's Steve Johnson took his best qualifying position for the season with fourth after his team-mate James Courtney had his best time taken away due to kerb hopping. Instead of starting fourth, Courtney's second fastest time was good enough for ninth.
Also pinged for kerb hopping at turn two was Todd Kelly (Jack Daniel's Racing), Russell Ingall (Supercheap Auto Racing) and Alex Davison (Irwin Tools).
Fujitsu Racing's Michael Caruso produced a great lap, taking fifth place ahead of Rick Kelly (Jack Daniel's Racing), Will Davison (Toll HRT) and Shane van Gisbergen (SP Tools Racing).
Rounding out the top 10 is Tony D'Alberto who continued his impressive run during this weekend. A broken sway bar in yesterday's race cost him some time and he eventually finished 14th.
Qualifying, Race 6, V8 Supercars Championship Series, Clipsal 500
| | | | |
| --- | --- | --- | --- |
| 1 | 2 | Garth Tander | 1:20.9560R |
| 2 | 1 | Jamie Whincup | 1:21.0513r |
| 3 | 5 | Mark Winterbottom | 1:21.1788r |
| 4 | 17 | Steven Johnson | 1:21.2616r |
| 5 | 34 | Michael Caruso | 1:21.4465 |
| 6 | 15 | Rick Kelly | 1:21.4698 |
| 7 | 22 | Will Davison | 1:21.4946 |
| 8 | 9 | Shane van Gisbergen | 1:21.5496 |
| 9 | 18 | James Courtney | 1:21.5701 |
| 10 | 3 | Tony D'Alberto | 1:21.5992 |
| 11 | 8 | Jason Richards | 1:21.6145 |
| 12 | 51 | Greg Murphy | 1:21.7072 |
| 13 | 6 | Steven Richards | 1:21.7172 |
| 14 | 888 | Craig Lowndes | 1:21.7422 |
| 15 | 33 | Lee Holdsworth | 1:21.7579 |
| 16 | 14 | Jason Bright | 1:21.8514 |
| 17 | 24 | Fabian Coulthard | 1:21.9002 |
| 18 | 55 | Paul Dumbrell | 1:21.9301 |
| 19 | 39 | Russell Ingall | 1:21.9745 |
| 20 | 4 | Alex Davison | 1:22.0832 |
| 21 | 19 | Jonathon Webb | 1:22.1623 |
| 22 | 7 | Todd Kelly | 1:22.2307 |
| 23 | 47 | Tim Slade | 1:22.3026 |
| 24 | 21 | Karl Reindler | 1:22.4228 |
| 25 | 11 | Jason Bargwanna | 1:22.6178 |
| 26 | 12 | Dean Fiore | 1:22.6279 |
| 27 | 30 | Daniel Gaunt | 1:22.8259 |
| 28 | 16 | Tony Ricciardello | 1:23.3578 |