Sides wins Houston thriller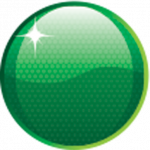 Jason Sides has secured his first victory in the 2010 World of Outlaws series after holding off a hard charging Tim Kaeding in Houston.
Sides and Kaeding swapped the top spot countless times over the course of the 40-lap race. In the end it was Sides took the chequered flag just 0.160 seconds ahead of Kaeding.
"It was a great race," said Sides.
"Tim (Kaeding) was there the whole time and the track really got good and wide where you could run the bottom and the top made for a great race as well running up there.
"I felt like it was our race to lose and we kept plugging away and plugging away and came out on top. I am so proud of this team and everything that helps us."
Sides is one of just three drivers that has finished in the Top-10 in all seven World of Outlaws events this season, joining current series point leader Joey Saldana and Jason Meyers in that category.
Kaeding wound up second in the DTR Transport KPC to earn his third Top-Five finish of the season. After getting caught up in a couple of accidents last weekend in his home state of California, he was glad to finish and be in contention for the win at Houston Raceway Park, a track he had not competed at for a number of years.
After getting caught up in an early accident on Friday night at Lone Star Speedway which relegated him to a 14th-place finish, four-time and defending World of Outlaws champion, Donny Schatz turned in a very solid third-place effort on Saturday night in the Armor All J&J. It was his fifth Top-Five finish of the season.
Behind Schatz came Joey Saldana in the Budweiser Maxim and Paul McMahan in the Kasey Kahne Racing entry.
The World of Outlaws return to action on Friday, March 19 and Saturday, March 20 at Volunteer Speedway in Bulls Gap, Tennessee for Kasey's King of Bulls Gap Presented by Budweiser.
World of Outlaws Championship Standings through March 13
1. Joey Saldana 1021
2. Jason Meyers 998
3. Steve Kinser 996
4. Jason Sides 983
5. Donny Schatz 968
6. Kraig Kinser 924
7. Danny Lasoski 910
8. Tim Kaeding 903
9. Jac Haudenschild 886
10. Lucas Wolfe 884