Sebastian Vettel takes pole at Bahrain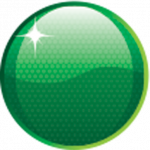 Sebastian Vettel has taken pole for the opening round of the 2010 Formula One World Championship at Bahrain this weekend.
The Red Bull Racing driver dominated the final qualifying session, with his only threat coming from a speedy lap from Ferrari's Felipe Massa.
Australian Red Bull driver Mark Webber will start from sixth place.
After a frustrating Friday where both Red Bull cars were hampered by mechanical woes, Vettel was pleased to take the first pole of the year.
"I knew we had a great car but first of all you have to get it together," he said.
"I have to say practice this morning and qualifying went pretty smoothly. Obviously I am very, very happy to be on pole, so thanks to the team. The boys didn't get much sleep in the last month with a lot of testing in a short amount of time. To come here first time everyone really shows how strong they are and to be on top is definitely a very, very nice feeling."
Massa ended qualifying just over a tenth away from Vettel, and the pair proved to be miles faster than the rest of the pack.
Massa's team-mate Fernando Alonso was about half a second off pole but both the Ferrari drivers are confident that they have an even better race car.
Massa was just pleased to be back on the grid after spending half of last year on the sidelines after his nasty head injury sustained at Hungary.
"It is very nice to be back here racing competitively and in a good direction," he said.
"I feel very happy to be back after such a difficult time. I was watching the races on television and was pretty excited but it is much better to be sat in the car. I prepared myself in a good direction, testing, driving go-karts, everything was great to be back in the car for racing and if you look at what happened last season with us I think it is a good start to the season for us."
Michael Schumacher, making his return to the sport after a three year sabbatical, was pipped by Mercedes team-mate Nico Rosberg. The pair will line up fifth and seventh.
"I am satisfied with seventh having been away from Formula One for such a long time," Schumacher said.
"By coincidence, it's the same grid position I had when I started my career at Spa in 1991."
At the back of the grid there are no surprises, with the three new teams occupying the final six slots, headed by Virgin Racing's Timo Glock who starts 19th who was four seconds off the pace in the first leg of elimination qualifying.
Qualifying, Race 1, Formula 1, Bahrain
| | | | | | |
| --- | --- | --- | --- | --- | --- |
| Pos | Driver | Team | Q1 | Q2 | Q3 |
| 1. | Vettel | Red Bull-Renault | 1:55.029 | 1:53.883 | 1:54.101 |
| 2. | Massa | Ferrari | 1:55.313 | 1:54.331 | 1:54.242 |
| 3. | Alonso | Ferrari | 1:54.612 | 1:54.172 | 1:54.608 |
| 4. | Hamilton | McLaren-Mercedes | 1:55.341 | 1:54.707 | 1:55.217 |
| 5. | Rosberg | Mercedes | 1:55.463 | 1:54.682 | 1:55.241 |
| 6. | Webber | Red Bull-Renault | 1:55.298 | 1:54.318 | 1:55.284 |
| 7. | Schumacher | Mercedes | 1:55.593 | 1:55.105 | 1:55.524 |
| 8. | Button | McLaren-Mercedes | 1:55.715 | 1:55.168 | 1:55.672 |
| 9. | Kubica | Renault | 1:55.511 | 1:54.963 | 1:55.885 |
| 10. | Sutil | Force India-Mercedes | 1:55.213 | 1:54.996 | 1:56.309 |
| 11. | Barrichello | Williams-Cosworth | 1:55.969 | 1:55.330 | |
| 12. | Liuzzi | Force India-Mercedes | 1:55.628 | 1:55.653 | |
| 13. | Hulkenberg | Williams-Cosworth | 1:56.375 | 1:55.857 | |
| 14. | de la Rosa | Sauber-Ferrari | 1:56.428 | 1:56.237 | |
| 15. | Buemi | Toro Rosso-Ferrari | 1:56.189 | 1:56.265 | |
| 16. | Kobayashi | Sauber-Ferrari | 1:56.541 | 1:56.270 | |
| 17. | Petrov | Renault | 1:56.167 | 1:56.619 | |
| 18. | Alguersuari | Toro Rosso-Ferrari | 1:57.071 | | |
| 19. | Glock | Virgin-Cosworth | 1:59.728 | | |
| 20. | Trulli | Lotus-Cosworth | 1:59.852 | | |
| 21. | Kovalainen | Lotus-Cosworth | 2:00.313 | | |
| 22. | di Grassi | Virgin-Cosworth | 2:00.587 | | |
| 23. | Senna | HRT-Cosworth | 2:03.240 | | |
| 24. | Chandhok | HRT-Cosworth | 2:04.904 | | |