Garth Tander wins sensational Clipsal 500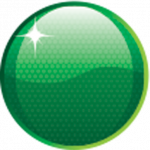 They used to call the street race in the parkland 'Sensational Adelaide,' and today's Race 6 of the V8 Supercars Championship Series at the Clipsal 500 lived up to that old slogan.
Toll HRT Garth Tander took a brilliant victory from pole position, adding to his win in yesterday's race. It means that he is the only man who can win the $2 million 'Grand Slam' prize (announced on Friday).
Today's race went without a Safety Car until lap 58 when a portion of the kerb crumbled at the fast turn eight. A quick clean up saw the events fast men – Tander, Mark Winterbottom, Jamie Whincup and James Courtney – go at it for the final 15 laps.
The trio diced hard, with a number of lead changes, position changes, contact and sprinkles of rain, throwing up a great finish.
THE FINAL RACE OF THE 2023 REPCO SUPERCARS CHAMPIONSHIP ON ONE OF THE WORLD'S BEST STREET CIRCUITS. GO ALL IN AT THE VAILO ADELAIDE 500, CLICK HERE TO BUY TICKETS
Tander came out on top, from Jim Beam Racing's Courtney and Orrcon Steel FPR's Winterbottom.
But arguably, the podium could have been totally different if the Safety Car had not been called on. Three fuel stoppers Courtney, Paul Dumbrell and Rick Kelly could have finished in the top three, but the Safety Car saved the two stoppers.
There were many elements to a fascinating race, but in the end, it was all Garth Tander.
"The Sunday race at Adelaide never fails to deliver," he said.
"I wasn't sure if we were ever going to have a Saftey Car and the pace was very strong. We committed to two-stopping quite early. We stretched the first fuel window as far as we could go, and when we didn't stop when the Safety Car came out, we were certainly rolling the dice. We were hoping it went a couple of laps, and it went a couple of laps extra than what we needed.
"It was tight – there's not a lot of fuel left in the tank now, but yeah, it's fantastic.
"When the rain came, it was on for young and old. It was hard to know exactly how hard to push and I locked up on a couple of painted white lines and Jamie got through. I managed to get him back, and it was an amazing race. I'm sure it looked good on TV."
Courtney took a three-stop strategy, and his big advantage came thanks to his four new tyres – and he proved to be the fastest of the leaders. It took him a number of laps to pass Winterbottom and Whincup, but when he was through, he got within half a second of Tander – but he ran out of laps.
"I got stuck behind Jamie for a bit, but it was a flawless race from Garth," he said.
"His team did a fantastic job, but my guys did an awesome job to get us back from ninth. It's just a shame in qualifying that I had that lap taken away from me, but everything went smoothly. I think I passed about 300 cars today!"
Winterbottom's only drama on his way to third place was a delayed pit stop.
"It wasn't a good stop," Frosty said.
"I could get off the box and I could get it to start. There was a bit of glitch in the ACL, and I sat there for a long time and lost a big gap. A few mistakes today. I hit the wall at turn eight as well, and that cost me some grunt – the fuel pressure was down. I think the car was good enough, but the driver made a few errors. I owe the boys a few beers tonight.
"They gave me the car to win, but it was a good race. It was exciting. The rain at the end, and people diving up the inside, bits flying off cars, it was a pretty awesome sight – an awesome race to watch and pretty scary to be involved with it."
Championship leader Jamie Whincup was in contention for victory in the latter stages until the rear diffuser came loose on his TeamVodafone Commodore, which may have been dislodged due to a bump from Courtney. Whincup was black flagged and ordered to pit, even though the diffuser fell off before he could get back to pit lane.
SP Tools driver Shane van Gisbergen finished fourth and was right in contention towards the end, but didn't have the pace to get by Winterbottom.
Dumbrell, driving The Bottle-O Racing Falcon, was within touch, making it four Fords behind Tander's winning Commodore. After starting from towards the back of the pack, he was second best of the three stopping drivers and rued the Safety Car period.
Ditto Rick Kelly in his Jack Daniel's Racing Commodore. He took sixth place, but was passed by Dumbrell on lap 70 of 78.
Centaur Racing's Tony D'Alberto topped off a terrific round result with seventh – equalling his best result in the championship.
Rounding out the top 10 was Steven Johnson (Jim Beam), Jason Richards (Team BOC) and Michael Caruso (Fujitsu).
The next time that the V8 Supercars Championship Series will be seen in two weeks at the Australian Grand Prix as a non-championship support race.
Race result, V8 Supercars, Race 6, Clipsal 500
| | | | |
| --- | --- | --- | --- |
| 1 | 2 | Garth Tander | 78 |
| 2 | 18 | James Courtney | 78 |
| 3 | 5 | Mark Winterbottom | 78 |
| 4 | 9 | Shane Van Gisbergen | 78 |
| 5 | 55 | Paul Dumbrell | 78 |
| 6 | 15 | Rick Kelly | 78 |
| 7 | 3 | Tony D'Alberto | 78 |
| 8 | 17 | Steven Johnson | 78 |
| 9 | 8 | Jason Richards | 78 |
| 10 | 34 | Michael Caruso | 78 |
| 11 | 33 | Lee Holdsworth | 78 |
| 12 | 7 | Todd Kelly | 78 |
| 13 | 6 | Steven Richards | 78 |
| 14 | 22 | Will Davison | 78 |
| 15 | 19 | Jonathon Webb | 78 |
| 16 | 888 | Craig Lowndes | 78 |
| 17 | 47 | Tim Slade | 78 |
| 18 | 1 | Jamie Whincup | 78 |
| 19 | 39 | Russell Ingall | 78 |
| 20 | 21 | Karl Reindler | 77 |
| 21 | 16 | Tony Ricciardello | 77 |
| 22 | 12 | Dean Fiore | 77 |
| 23 | 4 | Alex Davison | 77 |
| 24 | 11 | Jason Bargwanna | 77 |
| 25 | 30 | Daniel Gaunt | 77 |
| 26 | 14 | Jason Bright | 77 |
| 27 | 24 | Fabian Coulthard | 62 |
| DNF | 51 | Greg Murphy | 2 |
V8 Supercars Championship Series points after Race 6
| | | |
| --- | --- | --- |
| 1. | Jamie Whincup | 771 |
| 2. | Mark Winterbottom | 714 |
| 3. | James Courtney | 696 |
| 4. | Shane Van Gisbergen | 630 |
| 5. | Lee Holdsworth | 573 |
| 6. | Craig Lowndes | 552 |
| 7. | Rick Kelly | 530 |
| 8. | Paul Dumbrell | 489 |
| 9. | Michael Caruso | 462 |
| 10. | Steven Johnson | 455 |
| 11. | Garth Tander | 447 |
| 12. | Will Davison | 402 |
| 13. | Russell Ingall | 396 |
| 14. | Jonathon Webb | 381 |
| 15. | Jason Bright | 348 |
| 16. | Tony D'Alberto | 342 |
| 17. | Jason Richards | 333 |
| 18. | Alex Davison | 321 |
| 19. | Steven Richards | 291 |
| 20. | Fabian Coulthard | 285 |
| 21. | Jason Bargwanna | 282 |
| 22. | Tim Slade | 276 |
| 23. | Todd Kelly | 237 |
| 24. | Dean Fiore | 225 |
| 25. | Tony Ricciardello | 222 |
| 26. | Daniel Gaunt | 206 |
| 27. | Andrew Thompson | 122 |
| 28. | Karl Reindler | 114 |
| 29. | Greg Murphy | 96 |
| 30. | Paul Morris | 26 |