Whincup claims pole for Clipsal opener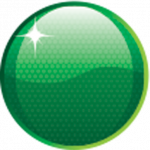 Jamie Whincup has maintained his supreme form around the streets of Adelaide, claiming pole for today's Race 5 of the V8 Supercars Championship Series.
The TeamVodafone star improved from provisional third to take pole ahead of Toll Holden Racing Team's Garth Tander and Orrcon Steel FPR driver Mark Winterbottom.
Tander was provisionally the fastest driver, but could not beat Whincup's time.
Lining up alongside Winterbottom will be his FPR stable-mate and stand-out Clipsal man Paul Dumbrell in The Bottle-O Racing Falcon.
Team BOC's Jason Richards maintained his provisional spot to be in fifth from Fabian Coulthard (Bundaberg Red Racing), Craig Lowndes (TeamVodafone), Lee Holdsworth (Fujitsu), Shane van Gisbergen (SP Tools) and Tony D'Alberto (Centaur).
D'Alberto's place in the top 10 was the first time he has achieved that position.
Bundaberg Red's Racing Andrew Thompson collected the wall hard at turn eight and has been ruled out of this afternoon's race due to the damage.
More qualifying news to follow soon.
Provisional qualifying results, Race 5, Clipsal 500
| | | | |
| --- | --- | --- | --- |
| 1 | 2 | Garth Tander | 1:21.3155* |
| 2 | 55 | Paul Dumbrell | 1:21.5772 |
| 3 | 1 | Jamie Whincup | 1:21.6141 |
| 4 | 9 | Shane Van Gisbergen | 1:21.6590 |
| 5 | 8 | Jason Richards | 1:21.6925 |
| 6 | 5 | Mark Winterbottom | 1:21.7426 |
| 7 | 33 | Lee Holdsworth | 1:21.8226 |
| 8 | 888 | Craig Lowndes | 1:21.8232 |
| 9 | 24 | Fabian Coulthard | 1:21.8328 |
| 10 | 3 | Tony D'Alberto | 1:21.8359 |
| 11 | 7 | Todd Kelly | 1:21.9080 |
| 12 | 51 | Greg Murphy | 1:21.9708 |
| 13 | 17 | Steven Johnson | 1:22.0534 |
| 14 | 14 | Jason Bright | 1:22.0572 |
| 15 | 15 | Rick Kelly | 1:22.0968 |
| 16 | 18 | James Courtney | 1:22.1912 |
| 17 | 34 | Michael Caruso | 1:22.1924 |
| 18 | 6 | Steven Richards | 1:22.2065 |
| 19 | 22 | Will Davison | 1:22.3856 |
| 20 | 39 | Russell Ingall | 1:22.3905 |
| 21 | 47 | Tim Slade | 1:22.4129 |
| 22 | 11 | Jason Bargwanna | 1:22.7128 |
| 23 | 4 | Alex Davison | 1:22.7238 |
| 24 | 12 | Dean Fiore | 1:22.7405 |
| 25 | 19 | Jonathon Webb | 1:22.7853 |
| 26 | 21 | Karl Reindler | 1:22.8215 |
| 27 | 16 | Tony Ricciardello | 1:23.2665 |
| 28 | 30 | Daniel Gaunt | 1:23.3133 |
| 29 | 10 | Andrew Thompson | 1:27.5393 |
Top 10 shootout result
| | | | |
| --- | --- | --- | --- |
| 1 | 1 | Jamie Whincup | 1:21.5887* |
| 2 | 2 | Garth Tander | 1:21.7839 |
| 3 | 5 | Mark Winterbottom | 1:21.8360 |
| 4 | 55 | Paul Dumbrell | 1:22.1511 |
| 5 | 8 | Jason Richards | 1:22.1685 |
| 6 | 24 | Fabian Coulthard | 1:22.1874 |
| 7 | 888 | Craig Lowndes | 1:22.2350 |
| 8 | 33 | Lee Holdsworth | 1:22.3484 |
| 9 | 9 | Shane Van Gisbergen | 1:22.3925 |
| 10 | 3 | Tony D'Alberto | 1:22.6322 |