V8's Car of the Future edges closer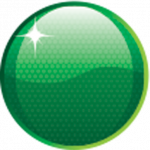 Details of V8 Supercars' Car of the Future are edging closer with an official announcement of the regulations due on the Monday following the Australian Grand Prix in Melbourne.
In a press conference this morning at the Clipsal 500, V8 Supercars Chairman Tony Cochrane revealed limited detail on the make up of V8's Car of the Future – most of which was made public some time ago.
He told the media that only V8 engines will be permitted, the cars need to remain authentic (not a silhouette chassis) and have a build cost of $250,000, allowing teams to have a meaningful spare car.
Speedcafe understands that the current V8 Supercars will be the first CoFs, with minor changes made to reduce the cost for teams. The first genuine CoFs, built to the new standard regulations could be seen in 2011, maybe late 2011, but more likely in 2012.
A selected number of V8 team owners were briefed and shown a presentation on Thursday afternoon in Adelaide, with more details to be sorted at V8's board meeting this Monday.
There will only be 29 Racing Entitlements Contracts (entries) and won't be increased to allow for more manufacturers. If other makers want to come into the sport, they will need to do their deals with existing teams and REC holders.
Cochrane says that there will be no limit on the manufacturers, but refused to comment on how many manufacturers were eligible to compete, only saying there was "between one and 10."
"There will be no limit on the amount of manufacturers," he said.
"If a manufacturer meets the criteria and wants to play and can find a REC holder that wants to take on his particular product, there will be no limit.
"I'm not going to get into speculation (on the particular manufacturers involved). Our two current manufacturers are doing a great job, but as you are aware, their financial support only extends to about a dozens or so on the grid.
"We are very keen to see the whole grid get support as we move forward in the progress of our great championship."
Recent speculation on new maker entrants has centred around top-end manufacturers Mercedes Benz and BMW, however Speedcafe's pit lane sources remain firm that Hyundai is the most likely manufacturer to enter the series first, while there are others keen to play.
"Several manufactures have shown genuine interest," Cochrane said.
"They've undertaken their own feasibility studies – costing, talking to us about our future plans."
A complete detailing of the CoF will be announced in two weeks time – the Monday after the Australian Grand Prix with a press conference at the Crown Casino. It will be revealed by CoF Chairman Mark Skaife.
In other V8 Supercars news, Cochrane announced that he will take a three month break from his role as Chairman, with new SEL partner Geoff Jones assuming the acting Chairman role in Cochrane's absence. (Note: SEL is a part owner of V8SA). Jones' appointment as an SEL partner is the first change to the SEL team in 13 years.
Also, new V8SA CEO Martin Whitaker will start "on or around" April 12 – the week leading into the Hamilton round of the Championship Series.