Tander breaks Whincup's winning run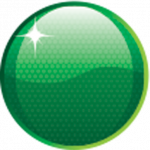 Garth Tander has broken Jamie Whincup's run of wins in this year's V8 Supercars Championship Series, taking victory in Race 5 in the first leg of this weekend's Clipsal 500 in Adelaide.
In a race dictated by fuel strategy, the Toll Holden Racing Team driver came away with the big prize, making three stops to secure the win ahead of Jim Beam Racing's James Courtney and Fujitsu Racing's Lee Holdsworth.
Tander and Courtney ran the 'flat-out' three stop strategy, while Holdsworth took the more conservative (but highly-effective) two-stopper, and had just enough in reserve to pass TeamVodafone's Jamie Whincup with three laps to go.
Whincup, who ran the last part of the race on a massive fuel-saving program, took a hard-earned fourth. Also, a bungled pit stop where the team only changed two of the four tyres cost him.
THE FINAL RACE OF THE 2023 REPCO SUPERCARS CHAMPIONSHIP ON ONE OF THE WORLD'S BEST STREET CIRCUITS. GO ALL IN AT THE VAILO ADELAIDE 500, CLICK HERE TO BUY TICKETS
Paul Dumbrell (The Bottle-O) was fourth fromJason Bright (Trading Post), Fabian Coulthard (Bundaberg Red), Michael Caruso (Fujitsu), Will Davison (Toll HRT) and Russell Ingall (Supercheap Auto)
After a horror start to the year, Tander bounced back on Australian soil in the best possible form, and was pleased to get his first win at the Adelaide street track.
"It's been a long time for me – I've never crossed the line first here at Adelaide," he said.
"A massive determination, obviously after the Middle East, where we had very good car speed, but didn't get the result we were after.
"The car has been very good. We've had good speed all weekend. My shootout lap wasn't what it needed to be, so I was pretty determined to get that back.
"All in all, it turned out to be about as perfect a day as it could be."
Commenting on the varying strategies from the different teams, Tander said that the first Safety Car, which appeared on lap 13 when Tim Slade slammed the turn eight wall, was the reason the team elected to go on the three-stop program.
"Before the race, we had two or three different strategies, depending when the first Safety Car fell," he said.
"Al (my engineer) said they'll be a part of the race where you'll have to battle back through the field, regardless if you're two stopping or three stopping. It made for interesting racing.
"It's mixed it up a bit – Will (Davison) only two stopped and that helped him get through the field. We'll all sit down tonight, see who did what and look at what we do tomorrow."
Courtney qualified down in a lowly 17th thanks in part to limited laps in practice and was pleased to make the big haul up to the podium.
"I knew it was going to be a tough day," he said.
"We had the (fuel) economy that we were searching for, so I knew it was going to be pretty hard. We had to have some pretty good race pace and car speed. We couldn't develop the car because we didn't do any testing in practice.
"When I came out of qualifying, I wasn't that happy, but we went the other way (with set-up) and it turned into a jet."
Holdsworth was the best of the two-stoppers and admitted that he had very little fuel in his car at the end of the race.
"We had a great strategy. We had to run conservative from the start," he said.
"After we got to the point, three quarters of the race, where we could go all out and try and catch these guys, I had a very good race car and it just kept getting stronger and stronger through the race.
"(In the end) we were pretty line ball there with the fuel, and as Jamie was rolling out off, I managed to get past him. I was trying to save fuel to get to the end."
There were a few minor clashes that had their ramifications for those vying for a place in the top 10. Craig Lowndes dived down the inside of Rick Kelly and smashed the rear of Will Davison, causing chaos at turn nine. Lowndes received a drive-through penalty.
Also at turn nine was a clash between the Richards pair of Steven and Jason – with the latter breaking his steering and bringing out Safety Car.
SP Tools Shane van Gisbergen was on a strong two stop strategy but clipped the turn one chicane on lap 41, damaging his left front steering.
Also in the bad news department, Orrcon FPR driver Mark Winterbottom was involved in a nose to tail clash with Craig Lowndes and Steve Johnson. The incident caused an electrical issue with the Orrcon car.
Castrol Commodore racer Greg Murphy was out on lap 25 with engine problem, while Karl Reindler's parked car at turn 12 due to an engine-related issue.
Race 5 results
| | | | |
| --- | --- | --- | --- |
| Pos | # | Driver | laps |
| 1 | 2 | Garth Tander | 78 |
| 2 | 18 | James Courtney | 78 |
| 3 | 33 | Lee Holdsworth | 78 |
| 4 | 1 | Jamie Whincup | 78 |
| 5 | 55 | Paul Dumbrell | 78 |
| 6 | 14 | Jason Bright | 78 |
| 7 | 24 | Fabian Coulthard | 78 |
| 8 | 34 | Michael Caruso | 78 |
| 9 | 22 | Will Davison | 78 |
| 10 | 39 | Russell Ingall | 78 |
| 11 | 4 | Alex Davison | 78 |
| 12 | 17 | Steven Johnson | 78 |
| 13 | 7 | Todd Kelly | 78 |
| 14 | 3 | Tony D'Alberto | 78 |
| 15 | 19 | Jonathon Webb | 78 |
| 16 | 12 | Dean Fiore | 78 |
| 17 | 6 | Steven Richards | 78 |
| 18 | 30 | Daniel Gaunt | 78 |
| 19 | 888 | Craig Lowndes | 78 |
| 20 | 16 | Tony Ricciardello | 78 |
| 21 | 5 | Mark Winterbottom | 75 |
| 22 | 9 | Shane Van Gisbergen | 74 |
| 23 | 15 | Rick Kelly | 66 |
| DNF | 8 | Jason Richards | 39 |
| DNF | 51 | Greg Murphy | 38 |
| DNF | 21 | Karl Reindler | 31 |
| DNF | 47 | Tim Slade | 12 |
| DNF | 11 | Jason Bargwanna | 2 |
| Pos | # | Driver | laps |
V8 Supercars Championship Series point after Race 5
| | | |
| --- | --- | --- |
| 1 | Jamie Whincup | 720 |
| 2 | Mark Winterbottom | 585 |
| 3 | James Courtney | 558 |
| 4 | Shane Van Gisbergen | 510 |
| 5 | Lee Holdsworth | 501 |
| 6 | Craig Lowndes | 495 |
| 7 | Rick Kelly | 428 |
| 8 | Michael Caruso | 384 |
| 9 | Paul Dumbrell | 378 |
| 10 | Steven Johnson | 365 |
| 11 | Russell Ingall | 348 |
| 12 | Will Davison | 339 |
| 13 | Jason Bright | 321 |
| 14 | Jonathon Webb | 321 |
| 15 | Garth Tander | 297 |
| 16 | Alex Davison | 285 |
| 17 | Fabian Coulthard | 261 |
| 18 | Jason Richards | 249 |
| 19 | Jason Bargwanna | 249 |
| 20 | Tony D'Alberto | 246 |
| 21 | Steven Richards | 225 |
| 22 | Tim Slade | 222 |
| 23 | Dean Fiore | 186 |
| 24 | Tony Ricciardello | 180 |
| 25 | Daniel Gaunt | 176 |
| 26 | Todd Kelly | 168 |
| 27 | Andrew Thompson | 122 |
| 28 | Greg Murphy | 96 |
| 29 | Karl Reindler | 69 |
| 30 | Paul Morris | 26 |