Rosberg fastest in first day at Bahrain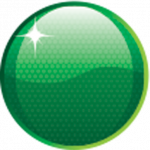 The first day of the Formula One World Championship has been run at the Bahrain International Circuit.
Force India's Adrian Sutil and Mercedes' Nico Rosberg finished the two practice sessions at the top of the times, with teams chasing speed and high fuel-load running. With no refueling stops, teams aimed to gain data on Bridgestone's prime and option tyres and the degree of degradation that can be expected on the sandy circuit.
The second session proved the faster of the two, with Rosberg setting his time of 1:55.409s on the newly-extended Bahrain circuit – the second longest on the F1 calendar.
McLaren's Lewis Hamilton was second, ahead of Michael Schumacher (Mercedes), Jenson Button (McLaren) and Sebastian Vettel (Red Bull).
Red Bull had a troubled day, neither Vettel or Australian Mark Webber getting a lot of running on the morning's green track. In the afternoon session, Vettel's RB6 required a change of brakes, while at that time, Webber had a gearbox problem.
The new F1 teams mostly struggled for pace. The Lotus-Cosworth team of Heikki Kovalainen and Jarno Trulli look like the best of the pack, despite being five seconds off Rosberg's pace.
Virgin Racing's entries were affected by technical problems, but completed some laps, many more than HRT-Cosworth who barely made it to the race weekend. Team driver Bruno Senna managed three laps in the morning, and 17 in the afternoon. Karun Chandhok did not complete a lap.
A third practice session will be run later today Australian time before the first qualifying session of the year.