D'Alberto: Top 10 is like a pole for me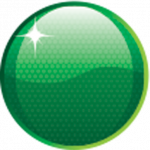 Persistence has paid off for Tony D'Alberto who took his first top 10 qualifying position today at the Clipsal 500.
Now in his third full year of Championship Series competition, D'Alberto, the 2007 Fujitsu V8 Series champ, qualified 10th for Race 5, participating in his first shoot-out.
Driving his #3 Centaur Racing Holden Commodore VE, D'Alberto took a sensible approach to his shoot-out lap, but said he was glad to tick this career box.
"It's my first top 10 – so it's like a pole for us," he said.
"We've been qualifying so bad over the last few years and it's always been a sore point for us. And I'm not saying we've fixed anything – we haven't done anything different. We rolled the car out and we've gone well."
The Victorian spent the majority of yesterday's practice sessions inside the top five and is looking to make further gains in today's race.
"We're really happy with the car," he said.
"Yesterday we were doing pretty good times on old tyres, so I was hopeful of doing the job in qualifying. I'm really rapt. We've been wanting this for a long time, and we're hoping in the race that the result comes with it.
"The car is good enough to stay when we are, and if we don't get punted around too much at the start, we'll hopefully hang in there.
"The first bit of the race is usually the worst, just trying and hang in and stay out of trouble.
"I'm actually looking forward to not dealing with 20 cars in front of me. If I can get a good start and make a bit of a break behind us, I can concentrate on those in front.
"It's actually strange – we haven't done anything different compared to Bahrain where we were seconds off the pace. This weekend, we look like heroes, and we've really done nothing to it.
"I think the track just suits this car. There's quite a few Walkinshaw Racing – it's interesting how the series goes sometimes."
Race 5 of the V8 Supercars Championship Series starts at 2.35pm Adelaide time.