V8s launch massive $2 million Grand Slam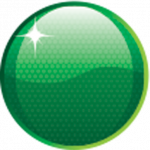 V8 Supercars Australia has announced its most lucrative cash prize in the history of the Championship Series.
Two million dollars will be awarded to any driver who can score the most points over the four 'Grand Slam' meetings – Clipsal 500, Supercheap Auto Bathurst 1000, Gold Coast SuperCarnivale and the Sydney Telstra 500.
Drivers won't necessarily have to win the Adelaide, Gold Coast or Sydney events – only score the most points over the weekend.
They will, however, have to win the Supercheap Auto Bathurst 1000.
The money is being put up by V8 Supercars Australia and the four major events.
V8 Chairman Tony Cochrane was excited to offer what he described as one of the largest cash offers in Australian sport.
"We're delighted to have this on offer," he said.
"The money is being put up by the four events and V8 Supercars Australia in acknowledgement that they are the big four events of the championship.
"For the drivers and teams, it's a really good thing. We're in a strong financial position to do it.
"We looked at the (NASCAR) Chase concept, and we have no interest in doing that. But we're up for new ideas, and this is another new idea, and they'll be more ideas as the years role on."
Dual V8 Supercars champion Jamie Whincup said that winning the $2 million would be tough – but it can be done.
"Clearly it's a massive, massive prize. It's a big ask but not impossible," he said.
"It's a lot of money, the competition is extremely tough and it will be hard for a driver to win all four. For the drivers though, it's a massive incentive."
But what would the drivers do with the huge prize offer? Toll Holden Racing Team's Garth Tander says;
"Firstly, I'd be very happy for taking Tony's money!" he joked.
"Secondly, I probably need it a bit more than these other blokes, because they keep trying to retire me, so I'd probably invest it in a super fund."