Morris to make late start in Fujitsu V8s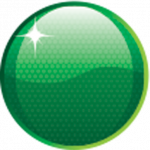 Paul Morris will race in the Fujitsu V8 Supercars Series this weekend – despite not competing in practice or qualifying.
Phil Foster failed to make the 107 percent qualifying cut off in this morning's session, giving Morris the opportunity to slid into the car and replace him, even though he hasn't turned a lap in a V8 Supercars this weekend.
But Morris's drive in the car might be considered 'lucky.' Morris and Jack Perkins tossed a $2 coin to see who would take the drive – and 'The Dude' won.
Morris applied for special dispensation from the stewards and was granted an entry. He will start this evening's twilight race – the opening race of the Fujitsu V8 Supercars Series – from pit lane.
"It's one of the oldest V8 Supercars still running and was originally built by John Faulkner," he said.
"It should be good. There's nothing wrong with the car. I'll start from pit lane, do a couple of warm up laps and get into the swing of things."
Steve  Owen will start tonight's first race from pole position, ahead of James Moffat, John McIntyre, David Russell and series debutant Ant Pedersen.
West Australian Nathan Vince also failed to make the qualifying cut.
The race starts tonight at 6.25pm.