Major MINI incident at Clipsal 500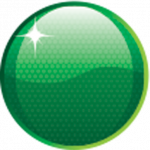 Chris Wootton endured a nasty tumble at the Clipsal 500 street circuit this morning.
The 21-year-old rolled his MINI Challenge car three times at the turn one chicane during qualifying. The incident has ruled him out of the weekend.
Wooton is competing in his first full-time start in the class after competing in the Formula BMW Pacific class last year.
He said that it was a 'rookie error.'
"The crash was pretty big but I don't really know what happened because I had my eyes closed the whole time!" he said.
"I just got loose in the rear and lost control. If I was in my Formula BMW I would have corrected it no problem but this is my first time in a front-wheel drive MINI so the inexperience unfortunately got me unstuck."
Wootton's car won't be repaired this weekend, but he will drive the category's parade car. His MINI will be fixed for the second round of the series at Albert Park in two weeks.
Chris Alajajian has qualified on pole for the MINI race ahead of Paul Stokell, Dale Wood, Scott Mclaughlin and Sean Carter.
Race 1 kicks off the MINI Challenge Series today.
Other incidents at the Clipsal 500 circuit this morning included two shunts in the Australian GT's qualifying session. Mark Eddy in his new Audi collected the wall at the Senna Chicane, followed later by Tony Quinn, who crashed in a similar way.
Peter Hackett qualified on pole for Australian GT while David Wall won the opening race.