Ambrose says Keselowski 'got the message'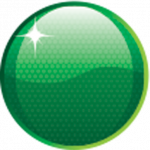 Marcos Ambrose says that in the sport of NASCAR you should expect to get back what you dish out.
Speaking to Speedcafe.com.au this week in the aftermath of the controversial clash between Brad Keselowski and Carl Edwards, Ambrose says that the young Penske driver 'got the message'.
"This is big boys stuff and if you dish it out you are sure to get it back in this game," Ambrose told Speedcafe.com.au.
"I am sure Carl wishes the car did not get off the ground the way it did, and I am sure he was relieved to see Brad get out, but the intent was clear and I am sure Brad got the message."
Keselowski and Edwards made contact at Talladega last season, sending Edwards airborne and into the catchfencing in a wild flip.
The pair clashed again in the early stages of last weekend's race in Atlanta, resulting in damage to Edwards car that sent the Ford star to the garage area for lengthy repairs.
When he returned to the track he claimed revenge on Keselowski, who was on track for a top five finish, with Keselowski's Dodge becoming airborne and landing upside-down on the top of the frontstretch wall.
Keselowski was uninjured and on Tuesday NASCAR announced that Edwards has been placed on probation for the next three Sprint Cup Series races.
Ambrose, who partnered Edwards in a Grand-Am event in Montreal last season, says that the Roush-Fenway Racing driver is not the only driver that has been riled by Keselowski in recent times.
"Brad has made a lot of drivers unhappy and NASCAR has made it clear that drivers can sort it out themselves on the track," Ambrose told Speedcafe.com.au.
"Lesson learned in my book. It sure makes the Ingall/Skaife tissy look meek in comparison."
What do you think of the two incidents? See video clips below of the Carl Edwards vs Brad Keselowski incident from Atlanta 2010 below as well as the Mark Skaife vs Russell Ingall incident from Eastern Creek in 2003 to which Ambrose refers.