Shell re-signs new deal with DJR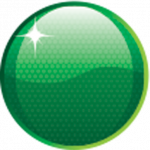 Dick Johnson Racing has renewed its long-standing sponsorship deal with Shell.
The famous Queensland V8 Supercars team has enjoyed varying levels of support from the oil company over the past four decades, and after being absent from the DJR Fords in the Middle East, a late deal last week will see Shell occupy space on the side mirrors.
The Shell deal adds to Ford's factory return to the Jim Beam supported team.
Team driver Steve Johnson told Speedcafe.com.au that Shell signing back on is an indication of the relationships that his dad has maintained over the years.
"That deal was only done late last week," he said.
"It was something that Dad was hoping to do. He's really worked hard by keeping in touch with the people at Shell, as he did with Ford.
"The good thing about what Dad does is that he never burns his bridges, and it was one of the things that he dearly wanted to do. He has had a relationship with Shell almost since he started racing but that ended at the end of last year. Shell's undergone some management and structure change in their business in this part of the world, but now they can see the value in the Australian side of it.
"It's good to have a lot of long-term sponsors on the car. At the end of last year, they weren't going to be in, but now we have both Shell and Ford back with us from here on …"
The Jim Beam Racing team revealed its 2010 livery in a pit lane party last night. Due to alcohol advertising restrictions, the team could not display 'Jim Beam' signage in the Middle East races – but that didn't seem to slow them.
DJR currently sits second in the team's championship and Johnson says there's more speed to come from the Falcons.
"To come out of the two Middle East races with fifth, eighth and 12th in the championship for the three cars is pretty good," he said.
"Considering we didn't have the pace, we need to lift our game here in Adelaide, but we've done a lot of work in the past two weeks."