Jamie Whincup is Clipsal's targeted man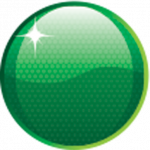 After a flawless start to the 2010 V8 Supercars Championship Series, Jamie Whincup will be a targeted man at the Clipsal 500 this weekend.
The TeamVodafone star has won all four races of this year's title, but leading V8 Supercar drivers Mark Winterbottom and Greg Murphy have Whincup in their sights, and say there's no reason my Whincup's winning run can't be broken.
"Jamie's had a great start, but he's got a big target on his car and we're all chasing him," Winterbottom said, who currently sits second in the title chase.
"I'm more motivated to try and beat him. I really want to win for Ford fans. They feel like they're half cheated with Triple Eight switching to Holden (this year).
"I'm confident, the team's confident and we can turn that into better results."
Murphy is debuting a brand-new Triple Eight-designed Castrol Commodore – the same chassis that Whincup competes in. The Kiwi says that he's ready for the challenge.
"If they (TeamVodafone) were thinking it was going to be easy for the season, then they're very much mistaken," Murphy said.
"Triple Eight has done an amazing job so far this season and they have a huge lead already which is going to be difficult for people to chase but things are going to change – I have no doubt about it. That run is not going to continue forever and it may end this weekend.
"We've got to have high expectations and we don't have time to muck around," he said.
"We've got to find our stride but I'm just focused on trying to be at the front of the field, and I've got the confidence to be there."
The V8 Supercars hit the track for the first time tomorrow at 11am for the bottom 50 percent of the championship field before three more practice sessions during the day.