Bahrain F1 Race Guide available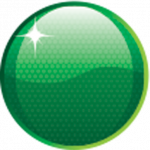 Speedcafe.com.au has launched its first Formula One Race Guide, previewing this weekend's first round of the F1 World Championship at the Bahrain International Circuit.
And if ever you needed a guide to a F1 season – this is it! There's changes everywhere – from teams to drivers, points to pit stops – there is plenty going on in the ever-dramatic, always fascinating world of Formula One.
The first edition of Speedcafe's F1 Race Guide gives you – free of charge – a detailed look at some of the major changes you should look out for in Round 1 at Bahrain, including the new (and returning) drivers, the new teams and the major restructures that have happened in the offseason.
It makes for great reading, and it is going to make for a great season.
As part of our commitment to open-wheel fans, we would like to introduce Steve Gamble as our F1 guru. Steve is an F1 nut and has played a major role behind the scenes in regards to statistics and analysis for Network Ten coverage for several years. It is great to have someone with his passion and knowledge on board.
To view the Speedcafe F1 Race Guide CLICK HERE