Visit the Speedcafe Shop at the Clipsal 500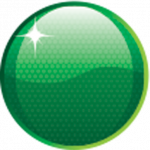 The Speedcafe has arrived – literally!
At this weekend's Clipsal 500, spectators will be able to relax and unwind away from the hustle of the race track inside the Speedcafe Shop – located at the merchandise area of the Australian Defence Force Oval.
Patrons will be able to enjoy coffee inside the spacious undercover area, where they will also be able to purchase great-value Speedcafe merchandise – T-shirts are available for $22 and hats for $12.
Also available at the Speedcafe Shop is The Speedcafe Annual 2009 yearbook – the most comprehensive wrap of Australian and international motorsport. Be one of the first to get your copy, as it won't be at the newsagents until next week! The Speedcafe Annual is available for $24.95.
The Speedcafe Shop is part of the Autofocus mobile store.
So if you're in Adelaide for the famous street race this weekend, come on down and check out the Speedcafe Shop.
And to take the wraps off the Speedcafe Shop, a couple of V8 Supercar and Touring Car Masters drivers will be at the shop tomorrow morning (Thursday, 10.30am). Feel free to come down, grab an autograph and enjoy a fresh cup of coffee.
Note: Speedcafe merchandise will be available online soon.