V8 Utes stalwart secures new major sponsor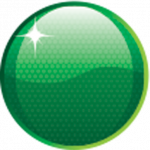 V8 Utes driver Charlie 'Handlebars' Kovacs has announced a major sponsorship deal with Wilson Security.
The former V8 Utes class champion will kick-start his partnership with Wilson Security this weekend during Round 1 of the 2010 Yokohama V8 Ute Racing Series at the Clipsal 500.
Kovacs is a 10 year veteran of the series and the category's longest-serving driver.
"It's great to have a company of this caliber come on board as a partner," Kovacs said.
"I've had some great support over the years but this is definitely a massive bonus. Wilson Security has a great business in SA, and this just confirms that they support the locals."
Wilson Security is now involved in many different levels of Australian motor racing, including V8 Supercars, Touring Car Masters and V8 Utes. Company CEO John McMellan is looking forward to the year ahead.
"I am excited to be involved with Charlie this year, as has been one of the personalities in the V8 Utes since it started," he said.
"The Utes are exciting to watch and Charlie doesn't mind getting in the mix either."
Kovacs will compete this weekend at Clipsal in the V8 Ute's special  '10 Years of Legends Race.' Two drivers will share each year – one regular driver and one 'V8 Ute legend.' Kovacs will share his car with his son – Charlie Jr for the round.