Marcus Marshall: My best chance at Bathurst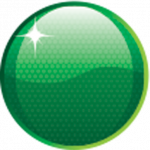 Marcus Marshall has endured a stop-start V8 Supercar career to date. After failing to secure a regular drive this year, he resorted to signing with Jim Beam Racing for the endurance races – and he says that it's his best opportunity to win V8's two biggest races of the year.
Speedcafe.com.au's Grant Rowley spoke to the Queenslander about his early enduro confirmation …
QUESTION: It must be a nice feeling to have your endurance drive with Dick Johnson Racing locked away early in the season …
MARCUS MARSHALL: Obviously with the endurance driver rule change for 2010, not having your two main drivers together, it's good to get my deal locked away nice and early and be involved with the team from the start.
From my point, you can get the most miles out of it. It's definitely a good thing. It helps me settle in.
Q: Is this your best chance to win at Phillip Island and Bathurst?
MM: Yeah, definitely. For me, it's definitely the best chance I've had of winning either race. I'm just pumped to be in that position of having good equipment and good team.
It won't matter which car I drive (#17 or #18), I'll have as good a chance as any. It's been a long time since I've been driving in this category that I'll be in with a chance to win a race.
Q: You tried pretty hard to be in the Main Series full-time this year. Is this the second-best thing?
MM: I tried very hard and spent a huge amount of time to do that, and it's very disappointing for sure, but I've made the best of situation.
My family doesn't have a motor racing past or heritage to learn from – I'm the guinea pig, and I'm learning the hard and fast way. I've learnt not to put yourself in a car or team situation that isn't capable of getting results, and that's where I've been the last few years – I've haven't had the car or team to be in the top five. Here I am now, trying to do it with Jim Beam Racing, and it's a fantastic opportunity – probably my best opportunity.
Q: You'll get plenty of miles before the two endurance races – a few Friday practice sessions, plus the team's test days. Will you take advantage of all of those?
MM: Yeah, but you've got to leave it up to the main drivers to get the most out of their test days. DJR has been fantastic in giving me miles, and I'm sure we'll get more as we approach September. It's still a long way away.
I don't think it's been totally decided yet what days we're testing, but the more miles the better, of course.
Q: Any idea if you'll drive the #17 car with Steve Johnson or #18 with James Courtney?
MM: Nah. Those guys have grown so much as a team, and I'm 100 percent sure it's going to be an equal opportunity either way. I'll let the team make that decision in what works best for everyone. I'm just there to get on with it.
I know both guys and the people in the team quite well, so it's quite an easy fit for me. Just plug me in and go!
Q: Do you want to use this as a launch pad to try and get a full-time drive in 2011?
MM: This is definitely the rekindling of Marcus Marshall's racing career. I haven't been in good enough positions in the past to show teams what I can do.
Not since 2003 when I drove for Team Brock – that was probably my best opportunity – and my first – and with two laps to go, we were on track to finish fifth (with Greg Ritter). That was my first race at Bathurst and that was probably the best equipment I've ever had.
Since then, it's been pretty thin, but that's just the way it is and the choices I've made. I've learnt a lot from that, and I think at the moment I'm at the best as a driver and an athlete. I'm way more complete than I was years ago, and that's going to go a long way to getting a top result out of the endurance races. Hopefully with that, I can do enough to move forward again in the V8 Supercars series.