Fujitsu rookies get extra practice miles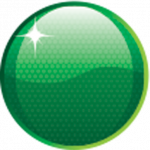 One of the two 'lower 50 percent' practice sessions for the V8 Supercars Championship Series entries has been replaced for an extra Fujitsu V8 Series practice for this weekend's Clipsal 500.
With eight rookie Fujitsu drivers taking to the Adelaide streets, V8 Supercars has decided to replace one of the practice sessions to allow the eight Fujitsu debutants an extra 30 minutes of track time.
The extra Fujitsu Series session is open to a driver that is a 'rookie for either the circuit and/or as a driver of a V8 Supercar.'
Two further practice sessions will follow on Thursday afternoon and Friday morning for all Fujitsu Series entries.
Rookies that will be able to compete in that session include Tim Blanchard, Nick Percat, Aeron Russell, Nathan Vince, Ryan Hansford, Paul Fiore, Matthew Hamilton and Ant Pederson.
While this is a coup for the rookie Fujitsu V8 drivers, the late schedule change has made some the Championship Series drivers who are currently sitting outside of the top 50 percent in the title rethink their weekend strategies.
"It has probably affected things a littler bit, but it is what it is," said Tony Ricciardello, driver of the #16 SuperMax Holden Commodore VE.
"It's no big deal really. Normally, with two extra sessions, it gives you one session to get a feel for the car and track when you are not being swarmed by other cars, then the other session to try a few other different things in terms of set-up.
"We will now try those set-up things in the first practice and hopefully we can get the weekend off to a good start. It will just means we'll have more work to do in Practice 1.
"The rules are the same for everybody, so it's not a big problem in my eyes, but it's a good thing to give the lower 50 percent a jump start to the weekend."