Ambrose on the limit despite back pain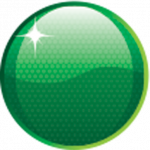 Australian NASCAR star Marcos Ambrose has pushed the limit at a Goodyear tyre test at Darlington Raceway in South Carolina this week, despite recovering from  a minor back injury.
Ambrose told Speedcafe that the back pain he suffered during last weekend's race in Atlanta, where he scored a season high of 11th place, is not a big deal.
"My back is OK," Ambrose told Speedcafe.com.au.
"I pulled some muscles cleaning the yard last week. Can you believe that?!
"The pain is reducing every day so it's not a big problem."
Ambrose was joined on Tuesday at Darlinton by Clint Bowyer, Elliott Sadler, Aric Almirola and Timothy Peters at the track known as 'Too Tough To Tame', testing tyre compounds for Goodyear.
He pushed the limit of his #47 JTG Daugherty Racing Camry, spinning twice in the morning session, before coming to grips with the difficult track later in the day.
"This place is like no other, it is as intimidating and challenging as it gets," said Ambrose.
"You're winging it around the top with no room for error with a lot of speed and a lot of grip on the track. It will punish you if you don't drive it the right way, it's an amazing place.
"I think anyone who wants to run in NASCAR needs to come here to prove themselves because this is as tough as it gets."
Ambrose will enjoy a rare weekend off as the Sprint Cup Series schedule enjoys a week off this weekend before racing at Bristol Motor Speedway in two weeks time.
"It's the right time because I've got my family coming back from Australia so we're going to hang out for the week," said Ambrose of his weekend off.
"But, NASCAR seems to fill the off-weekends pretty quick now. I've got six days of testing in the next 15 days. We're sure to be busy as a race team getting everything ready. We're excited. We've got a good package running and I'm going to see my kids again, which will
be fun and exciting. Who knows how our season is going to unfold, so when you get a weekend off it makes it a bit nicer."
"Apart from my family being back, which I'm excited about, I'd prefer to be racing somewhere."