Stirling Moss injured in lift fall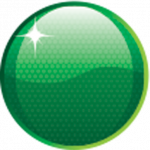 Stirling Moss has endured a nasty fall at his home over the weekend.
The Formula 1 legend fell down three floors in a lift shaft at his Mayfair, UK home and is currently recovering in the Royal London Hospital from the serious injuries he sustained.
A malfunction with the lift doors saw Moss enter the shaft while the lift was one storey further up.
Moss broke both ankles, four bones in his feet, plus skin abrasions and four chipped vertebrae in the fall.
He suffered no internal injuries and despite his severe injuries, his condition is said to be non-life threatening.
In a statement on Stirling Moss' website Lady Moss, Stirling's wife stated; "This was a very unfortunate accident; it could have just as easily been another member of the family stepping into where the lift should have been".
It is expected that it will take up to six weeks for him to recover from his injuries.