Howard Racing misses Clipsal FV8 start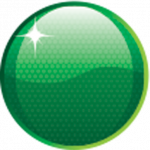 After 49 consecutive round starts in the Fujitsu V8 Supercars Series, Howard Racing is taking a forced break from the development series.
The Gold Coast-based team, winners of the 2006 series with Adam Macrow, has not been able to secure a driver or funding to compete in the opening round of the second-tier V8 series at the Clipsal 500 this weekend.
Regarded as one of the most professional independent teams in the V8 paddock, Howard Racing team manager Warren Davis has spoken out about the classes increasing costs and lack of direction offered by V8 Supercars. He told Speedcafe.com.au that there needs to be more emphasis placed on the Fujitsu Series to see it prosper.
"It's a shame that we won't be at Clipsal, for sure," he said.
"I'm very disappointed not to be there. We always seem to run pretty well at Adelaide.
"We haven't given up, but unless things improve, I can't see us racing this year just yet. I had two sponsors pull out because they saw that there was going to be no improvement in the exposure. One of them was predominately involved just for the TV exposure, and looking at the figures, there's simply no value for them.
"I've been fortunate to be involved in other categories over the past few years, and compared to other classes, the Fujitsu Series doesn't get the same level of exposure."
Davis points out television coverage and engine costs as the two areas in the class which needs immediate attention.
"There needs to be cost reduction in the way of a control engine program," he said.
"That would save teams a huge amount of money. They could use a control engine at a controlled cost. You should be able to use an engine that you can do 10,000km on. That would save $75,000 to $100,000 per year on engine costs. That would make a marked difference.
"The TV package could be improved too. You've got to put some value back in the series to sell it. We get blown away by the V8 Utes. That's a well-run category, and you get three times the coverage for a third of the running cost.
"It's a case of investment versus return, and the Fujitsu Series is not a viable business proposition at the moment. Don't get me wrong, I enjoy doing it and I want to be back out there, but there's probably only one category in the country where there's an actual return on what you're doing (the Championship Series).
"Maybe it needs an independent body to run it – like the V8 Utes. With V8 Supercars, its not getting the attention it requires and deserves. It needs to still run in conjunction with V8s, but it needs a fresh approach and a greater level of focus."
Davis says that V8 Supercars needs to take a closer look at the importance of the Fujitsu Series and target its market.
"Our customer base is the drivers who want to make a career out of V8 Supercars. To do that, they should start their racing in the Fujitsu V8 Series," he said.
"For not much more than a Fujitsu budget, you can go race in the Main Series. Out in the market place, the Fujitsu Series is perceived as pretty ordinary at the moment. It needs to be more cost-effective and refine its targets."
While Howard Racing will miss the first round of the series, it still has racing to do this year. The team will run a two-car team in the Queensland state Formula Ford program for Sam and Jack Howard, the sons of team owner Mark.