Dale Wood locks in MINI Challenge drive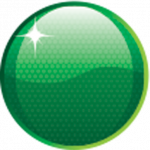 Dale Wood will compete in the one-make MINI Challenge Series this year.
The former Kelly Racing V8 Supercars driver will steer one of the three McElrea Racing MINIs, starting with the Clipsal 500 in Adelaide this weekend.
Wood will compete with support from Eagle Fuels, Hi Tec Oils and Best Tractor Parts.
Wood joins McElrea's Kiwi team-mates Scott McLaughlin and Gavin Yorrc.
"It's a good opportunity, and I'll take any opportunity to drive any car," Wood told Speedcafe.com.au.
"I haven't driven any car for a while. It's quite a professional series and will give great value to my sponsors. While I would have loved to have been driving in the V8s, this is a good way of being out on the track and keeping up miles.
"My sponsors had committed to do something's with me this year, and we were looking around at what we could do, and MINI presented itself as a good opportunity to get some good exposure.
"I don't know a whole lot about the cars. I've always watched the class and it has been entertaining to watch. They are a good road car, so I can imagine they'll be a pretty fun race car. I guess it will be like a big go-kart – all about keeping momentum up.
"There's some reasonable guys in the field so I think it will be an interesting exercise."
There are 15 entries confirmed for the first round of MINI Challenge at Clipsal. Standout contenders confirmed include reigning Champion Paul Stokell, Dean Canto, Chris Alajajian, Scott Mason and Sean Carter.
The Uber-Star entry will be driven by stunt rider Robbie Maddison, who will also be competing in the V8 Utes '10 years of Utes Legends' race at the Adelaide circuit this weekend. Maddison competed at last year's Phillip Island round.