Kurt Busch wins Atlanta 500 amid drama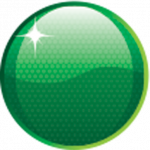 Kurt Busch won the Kobalt Tools 500 today at Atlanta Motor Speedway.
After a late clash between Carl Edwards and Brad Keselowski (who were involved in an earlier incident), the race went 16 laps past its scheduled distance, but Busch took advantage of a strong restart to grab the lead during the second attempt at a green-white-checkered-flag restart and crossed the finish line 0.482s ahead of Matt Kenseth.
Juan Pablo Montoya, who was closing in on Busch near the end of the regulation 325 laps, finished third but lost his chance to battle for the victory when Edwards hit Keselowski's No. 12 Dodge on the frontstretch and sent it flying on Lap 323 (see video below).
Keselowski's car landed on its roof in the tri-oval, righted itself and slid into the Turn 1 wall. After extensive clean-up, NASCAR restarted the race on Lap 332 — without Edwards, who was black-flagged on Lap 326 – with Busch assuming the lead from Clint Bowyer, who had taken the point on a two-tire pit stop under caution on Lap 324.
Before Busch could take the white flag, however, a seven-car pileup in Turn 3 caused the 11th caution of the race and set up the second try at the green-white-checkered.
Edwards' aggression toward Keselowski was payback for a Lap 40 wreck in Turn 2, where Edwards felt Keselowski didn't give him enough room.
"Brad knows the deal between him and I," said Edwards, who returned to the track on Lap 191 after losing 150 laps in the garage.
"The scary part was that his car went airborne, which was not at all what I expected.
"At the end of the day, we come out to race, and people got to have respect for one another. I have a lot of respect for people's safety, and I wish that wouldn't have gone like it did, but I'm glad he's OK. We'll just go on and race some more, and maybe him and I won't have any more incidents together — that'd be the best thing."
The wreck, with Keselowski running sixth at the time, was eerily similar to a collision involving the two drivers last April at Talladega, where Keselowski held his line at the bottom of the track and won the race after Edwards No. 99 Ford flew into the catch fence, injuring eight spectators.
"He cut down on me on a restart, and I lifted (off the accelerator), and I couldn't lift fast enough for him," Keselowski said of the Lap 40 wreck.
"I lifted for him to let him in, but I was there. I don't know what more you could do.
"I apologised to him, but there's nothing I could do in that situation, and to come back and just intentionally wreck someone—that's not cool. It could have killed somebody in the grandstands. I know that it's a little ironic that it's got me saying that, but at least I didn't do it intentionally when it happened."
Busch claimed the 21st victory of his career and his first with crew chief Steve Addington, who joined Penske Racing during the offseason after guiding Busch's brother, Kyle, to 12 victories in 2008 and 2009 with Joe Gibbs Racing.
"With Steve Addington, all of his new ideas, I never knew how we could mesh them together and how soon we were able to do it," Busch said. "Even on those restarts at the end, I just felt like we had the car to beat."
Fourth-place finisher Kasey Kahne led the most laps (144), but his car tightened at the end of the race. Paul Menard ran fifth and AJ Allmendinger sixth, giving Richard Petty Motorsports a 4-5-6 finish, the organisation's best result since announcing a switch from Dodge to Ford late last year.
Brian Vickers, Greg Biffle, Kevin Harvick and Scott Speed completed the top 10.
In 11th place was Australian Marcos Ambrose who ran inside the top 15 for the entire race. The JTG Daugherty driver now sits 27th in points
Dale Earnhardt Jr. regained two lost laps during the last two cautions and finished 15th. He's 13th in the Cup standings, seven points out of 12th, the last Chase-eligible position. Kevin Harvick retained the points lead by 26 over Kenseth and 59 over Greg Biffle.