Kelly on Clipsal 500: Race prestige in tact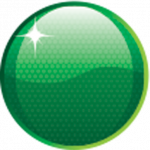 Rick Kelly says that the Clipsal 500 remains one of the most prestigious events on the V8 Supercars Championship Series schedule, despite the series starting in the Middle East this year.
Now in its 12th year, the Adelaide V8 street race is still the highest attended race on the calendar, and the Jack Daniel's Racing driver says that in the driver's eyes, it is still highly-prized.
"It would be the biggest single driver event of the year, without a doubt," Kelly said.
"It's the most prestigious event to win other than the endurance events. It's something that we look forward to and it's a tough race as well.
"It's definitely still the toughest race we do. It's two races that are 250 kilometres long and in Adelaide in March it's around the 30-degree mark, which means it's about 55-60 degrees in the car.
"It's also a pretty prestigious event and it's never going to lose that. It's the toughest event and one that is second only to Bathurst from my point of view and that says a lot."
This year's Clipsal 500 marks the one-year anniversary of Kelly Racing. After 12 months of competition, the team has three podium results in total, and Kelly is confident that the team is now a true force.
"We were almost lucky to get to Clipsal at all last year with all the preparation that we had to get done beforehand," Rick said.
"So for me to grab two top 10s there was a good start for us. It's an event where I have always gone quite well. I've picked up some trophies from there and scored a pole as well.
"Coming off having one of the best cars in Bahrain in Race 2 (two weeks ago) we are all quite excited about going there in our second year and being, hopefully, one of the top cars to beat.
"I certainly think we've opened the eyes of a few other teams now and we need to certainly register ourselves as one of the serious threats in V8 Supercars."
The Clipsal 500 kicks off this weekend in Adelaide on Thursday, with the V8 Supercars hitting the track for the first time on Friday.