Dean Canto gets MINI Challenge chance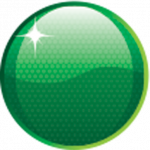 Dean Canto will compete in the first two rounds of the 2010 MINI Challenge Series at the Adelaide and Albert Park street circuits.
The former V8 Supercars Championship Series regular turned stunt driver has done a deal to drive one of the Stillwell-owned MINIs in the opening rounds of the series.
Canto, who will team-up with Paul Dumbrell in The Bottle-O Falcon FG later this year in the V8 endurance races, said that he is pleased to have a (temporary) race drive locked away.
"At this stage, I'm just doing Clipsal and the Melbourne Grand Prix in the MINIs," he told Speedcafe.com.au.
"I've done a deal with the MINI dealers – the Stillwell guys are going to run the car. I have to work on Thursday, so can't make practice, so it will be straight into qualifying for me."
Canto hopes that he can sort a deal to contest the entire championship.
"It's a good fun class to watch," he said.
"I'm not sure who is running in it this year. It's a cheap class to run and a bit of fun. It's been a while since I've had some fun racing. The MINIs are pretty serious little cars. Even as a road car, they are pretty impressive, and Clipsal will be good. I love that track.
"I'd love to do the whole championship, it will be just a matter of getting some other offer to run for the rest of the year. I definitely want to do the whole championship. There's no use starting something and not finishing it. I'd rather try and complete the whole thing."
Canto's drive in the MINI Challenge will help him stay fresh for his important race role with Dumbrell in the third Ford Performance Racing Falcon.
"We've got as good chance," he said.
"Last year, Luke (Youlden) and I were both compromised with our seating position. Luke cramped up a lot. I did a lot of the driving, and in the end that was our downfall – I was fatigued.
"With PD, this gives me more of a chance to concentrate on my role. Paul's done a really great job in the first couple of rounds and these cars are probably a fair bit different to what he's been used to. I'm sure come enduro time, we'll be one of the teams up there."
Besides his racing endeavours, Canto has recently become a part-owner in Stunt Driving School – a course where punters can 'arrive and drive' stunt cars in controlled conditions. Canto and his FPR enduro team-mate Luke Youlden are instructors, teaching participants how to do two wheeling, skids, and other activities that you aren't allowed to do in the shopping centre carpark!
Courses are run in Sydney (WSID), Melbourne (Sandown) and Adelaide (Adelaide International).