All-Kiwi effort for Halliday in Supercup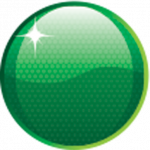 New Zealand racing driver Matt Halliday is returning to contest the 2010 Porsche Mobil 1 Supercup this year.
Halliday will drive for the new Kiwi team Giltrap Racing under direction of German organisation MRS Racing.
Halliday contested six rounds of the 2009 Championship and finished seventh overall in the points and also took out the coveted Rookie Trophy.
The campaign marks the debut appearance of a New Zealand team with Halliday being officially supported by Porsche New Zealand through the Giltrap Group.
The 10 rounds of the Porsche Mobil 1 Supercup are contested as support events to 10 rounds of the FIA World Formula 1 Championship including Bahrain, Spain, Monaco, Europe (Valencia), Great Britain, Germany, Turkey, Belgium and Italy.
Halliday is confident he will be one of the pacesetters, despite not being able to partake in the pre-season testing sessions.
"I am really looking forward to the coming season with such a highly regarded team with whom I have previously enjoyed some success," he said.
"It is significant that we have a real New Zealand effort behind us which will continue to maintain the high Kiwi motor racing profile in Europe. I am grateful to the Giltrap Group who have placed their faith in me to challenge for the prestigious Supercup."
Rounds 1 and 2 of the 2010 Porsche Mobil 1 Supercup will be held at the Sakhir circuit in Bahrain this coming weekend of March 13th and 14th. The following week, Halliday will return to New Zealand to contest the final round of the Battery Town Porsche GT3 Challenge at Taupo Motorsport Park.