James Winslow close to IndyCar future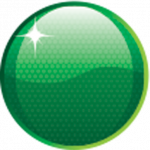 James Winslow is close to securing a future in American open-wheel racing this year after his debut test in the Firestone Indy Lights Series at Sebring.
The Briton, who won the 2008 Australian Formula 3 Championship, spent part of 2009 competing in the US Atlantic Championship before rounding out the year in the Fujitsu V8 Supercar Series,
At Sebring last week, he joined Indy Lights team Sam Schmidt Motorsport for a test at the Florida airfield circuit and proved quick, comparing favourably to team-mates Jean-Karl Vernay, Pippa Mann and Phillip Major.
Winslow says he is currently in talks with two of the series' leading teams and hopes to be able to announce a deal before too long.
"The goal is IndyCar," he confirmed.
"I had an offer to do V8s this year, but I want to give IndyCar one more shot. I'm hoping to be on the Firestone Indy Lights grid in 2010, and we're just working through the details.
"I'm close to a deal. Sam Schmidt Motorsport did a great job at the test, and it was great to be in such a good team, which does things right."
Winslow hopes to be contesting the entire 2010 campaign, running across the full range of circuits.
"Obviously, I already know about racing on road courses and street circuits, but I can't wait to race on the ovals – the Indy 500 will be awesome!" he said.
Winslow ran two half days at Sebring, with Day 1 sunshine replaced by rain on the second day.
"I was really happy to be as quick as anyone – and possibly quicker – but it's a shame that I didn't get a new tyre run," Winslow said.
"The team has tested at least four times before this, but it was my debut in an Indy Lights car and I actually went quickest on old rubber. We were going to go out on new tyres towards the end of the session, but I never got a proper run because of red flags."
Winslow said that he immediately felt at home behind the wheel of the 420hp 3.5-litre Dallara chassis.
"I loved the cars and the style," he said.
"I got on the pace as quickly as I did because the car has the exact same driving style as the Renault V6, and I felt comfortable from the first few laps."
The 2010 Firestone Indy Lights campaign gets underway on the streets of St Petersburg, Florida on the weekend of March 28.