Mark Webber's virtual lap around Bahrain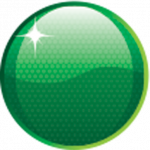 In one week's time, the 2010 Formula 1 World Championship will be upon us.
This year, new teams arrive in the sport and some great names return, but there are also a lot of unknowns on the horizon.
One aspect that is unknown to all of the drivers is the new layout of the Bahrain International Circuit – the site of the first round of this year's championship. The track increases from 5.412km to 6.299km, making it the second longest track on the 2010 calendar. But is the additional layout a total unknown to the drivers?
All of the top teams have access to some of the most expensive and advanced driving simulators in the world. If you're a fan of iRacing.com, then we're sorry to say, but that style of simulation doesn't hold a candle to the technology available to the Formula One teams! (Although iRacing is a lot of fun!)
Below is a look at Red Bull Racing's high-tech simulator, and team driver Mark Webber takes you for a lap around the Bahrain circuit.
Enjoy!